From Politics To IIM Rohtak: Inspiring Journey Of An MBA Student
The story of Donthineni Narasimha, who is currently pursuing his MBA at IIM Rohtak is different from most of his peers.
Education
| Edited by
Shihabudeen Kunju S
| Updated: Oct 18, 2017 6:48 pm IST | Source: NDTV
New Delhi:
The story of Donthineni Narasimha, who is currently pursuing his MBA at IIM Rohtak is different from most of his peers. Before joining Indian Institute of Management (IIM) Rohtak to pursue PGDM course, he contested Greater Hyderabad Municipal Corporation elections at the age of 24 in February 2016 and was the youngest contestant from Loksatta Party.
He is from Nalgonda district in Telangana and was brought up in Hyderabad. During his graduation in CBIT college, Narasimha co-founded and lead a youth movement named "Youth For Better India" (YBI) and involved one lakh youth in the anti-corruption movement. 
"At the age of 18, I was inspired by Dr.Jayaprakash Narayan of Loksatta Party. I understood that systemic reforms are the need of the hour," say Narasimha's bio.
He also campaigned against illegal constructions on public playgrounds which resulted in saving NTR stadium from being eliminated as a playground.
He received "Young Achievers Award" for the year 2017 from Quality Council of India and also One in a Million award from "Corruption free Andhra Pradesh", a California based organization.
"Through YBI, we trained youth on the issues like Right to Information Act, tools to eradicate corruption, political and electoral reforms, citizenship and leadership," he said.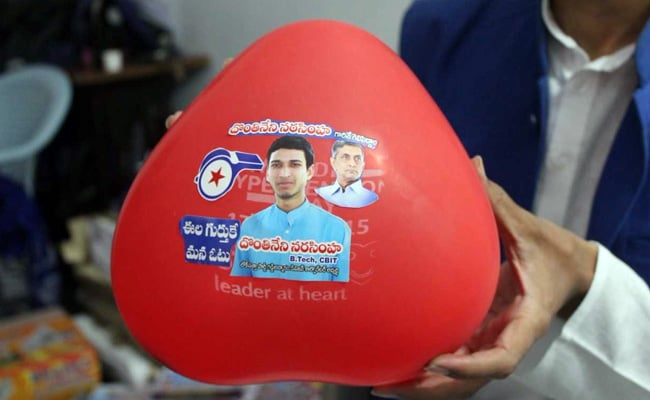 Donthineni Narasimha contested Greater Hyderabad Municipal Corporation elections at the age of 24
"I have also been associated with Loksatta Party and campaigned for electoral and political reforms. I contested the GHMC elections in February 2016 on behalf of Loksatta Party and was its youngest candidate. I last served Loksatta Party as its member secretary of Hyderabad unit," says Narasimha
In IIM Rohtak, he has co-founded a public policy club there.
What's next
Coming from politics to management, he believes that he is at a crucial juncture in his career to decide on what should work on next. As a person who is never happy with one full time job, this multi-tasker wants either to work on multiple things at a time or work on something that helps him in achieving his twin objectives of creating problem solvers and reforming politics. 
"I am still figuring out how to do it. I would prefer a job which will give me the freedom to wear Kurta over business formals," he said.
On Governance
Narasimha believes that the common man does not get opportunity to contribute to the governance. According to him, participating in politics and making a meaningful contribution is what many citizens are looking for but there are no proper platforms or systemic arrangements to involve common man in governance. 
"This needs to be solved as soon as possible to use the services of the best and the brightest for the cause of nation-building," he hopes.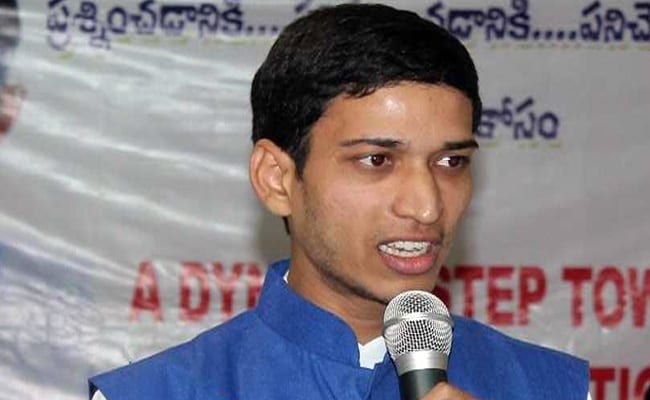 He opines that, problem-solving should not be left to politicians or government officials alone. "People should become active citizens and try to identify levers of change through which they can become problem solvers. On its part, the government should enable such an environment for people to contribute. Only then will we achieve synergies in Nation Building," Narasimha says.
Professionals as politicians
Narasimha says people are demanding more from politicians because of increasing education, the role of media, technology and urbanization. He adds that with this change, politicians are trying to adapt to the changing demands of the public. 
"This should be seen as an opportunity and well-meaning political enthusiasts should enter politics," he said
"Policies and schemes will be more data-based than before, and technology will be employed to reduce corruption, better delivery of services wherever possible. For a long time, Politicians have been known for one way communication. New age politicians will be open to two way communication because that's the only way you engage a more demanding voter," he commented about the way new-age politicians are going to engage with people.
Click here for more
Education News