New Delhi:
Delhi University third cut-off lists for admissions to various Undergraduate Courses (based on merit) for the Academic Year 2018-2019 have been notified by the varsity. The admission process based on the third cut-off will be done by the different colleges of the university from Saturday, June 30, 2018. PTI reported that more than 25,000 seats have been filled after the release of second cut-off. Shri Ram College of Commerce (SRCC) college closed the admissions for both of its courses - BCom (Hons) and Economics (Hons) for the general category, according to the third list released by the college.
Document verification and approval of admission in Delhi University colleges based on the third cut-off list will be held from June 30 to July 3.
The details of the minimum cut-off percentage of marks (third admission list) at which admissions to various courses have been offered by different colleges are given here in the enclosed pdf pages.
For details, with regard to variation in Cut-Off percentage, the candidates are advised to contact the respective colleges on Saturday, June 30, 2018.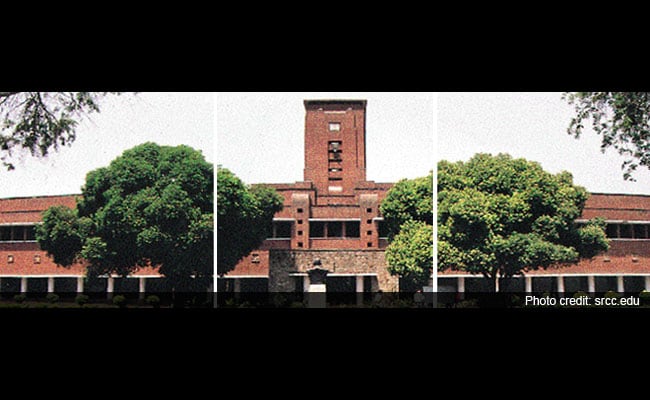 DU 3rd Cut-Off 2018: SRCC College has filled its BA Economics (Hons) and BCom (Hons) seats after second list in general category
"As per scheduled already notified, the eligible candidates who meet the requirements notified in the third admission cutoff lists are further advised to complete their admission formalities in the Colleges concerned within the stipulated time, as notified earlier on the University Website," said a notification from the varsity.
DU 3rd Cut-Off: Check Complete List Here
The candidates who are searching for DU complete cut-off lists for admission may check here:
DU 3rd Cut-Off For Science: Check Complete List Here
DU 3rd Cut-Off For Arts And Commerce: Check Complete List Here
Click here for more Education News