New Delhi:
University Grants Commission (UGC) has asked Universities to read the Preamble to the Constitution in the morning assembly on Samvidhan Divas otherwise known as the Constitution Day. The entire nation observes this day to commemorate the adoption of the Constitution of India. UGC has also asked educational bodies to read out the fundamental duties and arrange for one lecture on the importance of Fundamental Duties on the occasion of Constitution Day. The official notification released by the Commission has also asked to paste the Fundamental Duties on the notice board of respective institutions.
"Activities like reading out the Preamble to the Constitution during a morning assembly, reading out the fundamental duties, one lecture in every educational institution on the importance of fundamental duties and putting up information on fundamental duties on notice board of colleges (should be carried out)," the UGC said in a communication to all Vice Chancellors regarding Constitution Day.
"You are requested to kindly ensure that these activities are undertaken in your university and in the colleges affiliated with your esteemed university," it further added.
Constitution Day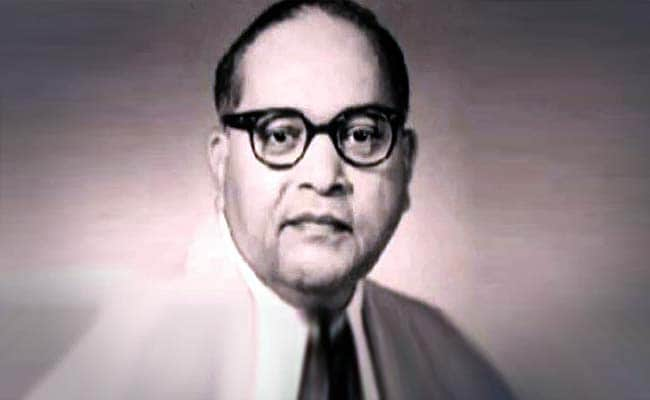 Dr. B. R. Ambedkar
The first official Constitution Day was observed in 2015. 'On the day in 1949, the constitution was adopted which came into force on January 26, 1950 marking the beginning of a new era in the history of India. This year, the country is celebrating 125th birth Anniversary of Dr. B. R. Ambedkar . The 'Constitution Day' will be a part of these year-long nationwide celebrations. This will be a tribute to Dr. Ambedkar , who played a seminal role in the framing of the Indian Constitution as the Chairman of the Drafting Committee of Constituent Assembly,' read an official note.
This #ConstitutionDay let us all join the Digital Signature campaign affirming faith in Indian Constitution. Click at this https://t.co/oceOGqhBYq and Digitally Sign by filling the form.

— Prakash Javadekar (@PrakashJavdekar) November 24, 2017
Since 2015, students have been, particularly, encouraged to participate and various quiz and essay competition are being held on the theme of the Constitution.
DRDO National Level Essay Competition; Submit Entries Before 5 December

(With Inputs From PTI)
Click here for more Education News
Get Breaking news, live coverage, and Latest News from India and around the world on NDTV.com. Catch all the Live TV action on NDTV 24x7 and NDTV India. Like us on Facebook or follow us on Twitter and Instagram for latest news and live news updates.