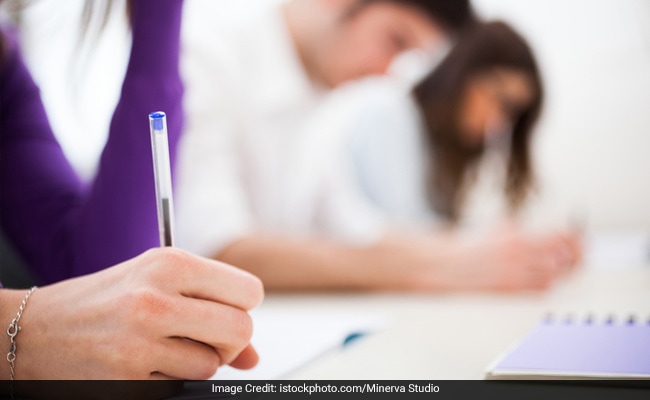 New Delhi:
Central Board of Secondary Education (CBSE) Class 12 exam will start tomorrow with English papers. 8,86,506 students have registered for Class 10 examination, 15.73 per cent more than last year's figure , while a total of 10,98,981 students have enrolled for Class 12 exams. You must be exhausted by all the studies and preparations right now. But there are some important things for you to do before the exam starts. These are the last minute preparations you have to do before you get out to the examination centre.

No big deal! There are some simple things to do!

CBSE Board Exam 2017: Things to carry to the examination centre

Admit Cards

CBSE had opened the window for downloading admits cards on February for both regular and private students. You can download the admit cards now if you have not downloaded it yet. It is compulsory for the students to carry the admit cards to the exam centres. The admit cards contain details about the exam centres, roll number etc.

The Stationary

This includes pen/pensil etc. Only blue and black pens are allowed inside the centres. It is also advised that to have an extra pen for the use.


Food items
Keeping the issue of children who are suffering from the Type 1 Diabetes in sight, CBSE in a recent circular allowed eatables while they attend board examinations. You can carry Sugar tablets, Chocolate, Candy, Fruits like Banana/Apple/Orange, Snack items like Sandwich and Small bottle of water (500 ml.). You are also advised to follow
the modalities given by the board in a circular.
CBSE Board Exam 2017: Things To Do Before Exam
Follow these things before you go out for the exams:
Make sure that you have adequate sleep.
Don't stress yourself out; be cool.

CBSE Board Exam 2017: Exam Centre

Be sure about the examination centre which you have been assigned to. If you have any confusion, check with your elders regarding the centre. CBSE has also launched an 'Exam Locator' app to help you find your centre. You can download it and be sure of the centre.

And all the best for your exams from NDTV Education Team!