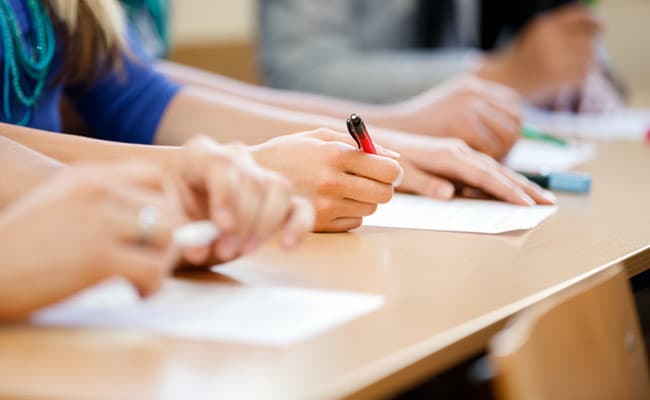 New Delhi:
Bihar School Examination Board (BSEB) which is established for holding and conducting an examination at the end of the Secondary School stage has released the schedule for the practical exam for academic year 2018. The detailed time table of practical exam has been given below. The students who are searching for the BSEB Practical exam schedule may check that below. There will be two sitting for BSEB practical exams, one will start from 9.45 am to 1.pm and the second one will be from 1.45 pm to 5.00 pm.
The BSFEB notification said the intermediate (Plus 2) practical exam will begin on January 11, 2018 and end on January 25.
According to the BSEB notification A 'Cool off' time of additional 15 minutes has been given to the examinee for the practical exam.
The candidate has to use the 'Cool off' time for reading and analysing the questions and to plan the answers accordingly.
According to the BSEB notification, during the practical exam, the candidates is not supposed to write answer of any question during the 'Cool off' time.
After the BSEB practice exam, the Centre Superintendents are directed to deposit subject wise sealed bags/packets/envelopes of answer book, award sheet, attendance sheet, dispatch memo, list of absent examinee etc. of practical examination in the office of their concerned District Education Officer, latest by February 5, 2018 without fail.
BSEB Intermediate 12th Class Practical Exam 2018 Time Table
Check the BSEB Intermediate Practical Exam 2018 Time Table here: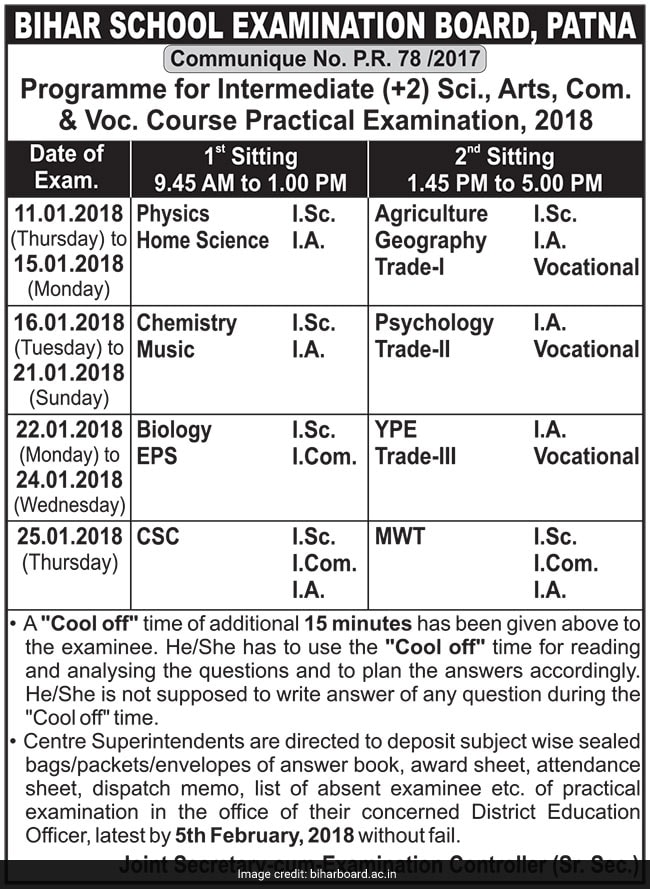 To know more details about the exam, the candidates may logon to the official website of Bihar Secondary Education Board.
Read also:
Bihar TET Result 2017 Out @ Biharboard.ac.in; Candidates Complain Results Botch Up
BSEB Recruitment For Multi-Tasking Staff On Contract Basis; Last Date September 11
BSEB Class 10 Matric Compartmental Results Declared @ Biharboard.ac.in; Check Now
Click here for more
Education News