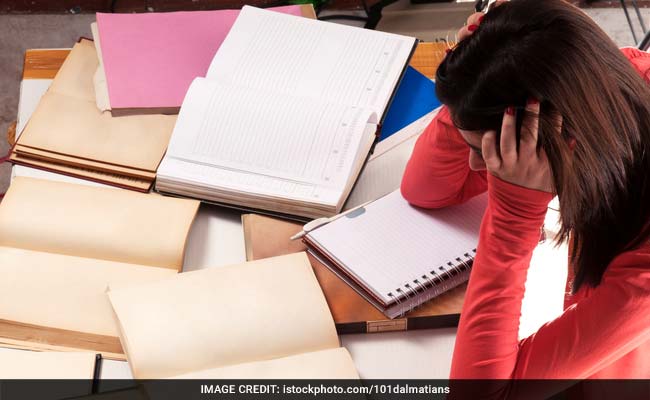 New Delhi:
The board exams are here now. The countdown has begun with the practical exams which will soon be over for majority of state boards and central boards of education. At this time stress and anxiety rides high. Students, the ones who have been preparing for the exam from one year or the ones who started only recently, all ride in the same boat when it comes to exam anxiety. There are many factors which cause the stress but all of them boil down to one basic desire to score more in the exams.
Time and again it has been emphasized that while marks in exam can be important, they are not the only factors that determine success in life.
Every year before and during the exams, a letter begins to do the rounds on popular social media platforms which captures the crux of success in life. Simply shared as a letter written by a principal in Singapore and sent to parents of children who were about to appear in exam, the letter was first uploaded on Reddit and since then has been shared over and over again.
The letter reads,
Dear Parents,

The exams of your children are to start soon. I know you are all really anxious for your child to do well.



But, please do remember, amongst the students who will be sitting for the exams there is an artist, who doesn't need to understand Math... There is an entrepreneur, who doesn't care about History or English Literature...There is a musician, whose Chemistry marks won't matter... There's an athlete... whose physical fitness is more important than Physics... If your child does not get top marks, that's great! But if he or she doesn't... please don't take away their self-confidence and dignity from them. Tell them it's OK, it's just and exam! They are cut out for much bigger things in life. Tell them, no matter what they score... you love them and will not judge them.

Please do this, and when you do... watch your children conquer the world. One exam or a low mark won't take away... their dreams and talent. And please, do not think that doctors and engineers...are the only happy people in the world.

With Warm Regards
The authenticity of the letter has been questioned umpteen times but the sentiments expressed here is true to every word. This exam season, parents and guardians should make sure that their children prepare for the exam but do not worry too much about marks. Marks just evaluate what you can learn or memorize in a given time period and does not evaluate your talent and sure does not determine your potential for success in life.
Click here for more
Education News