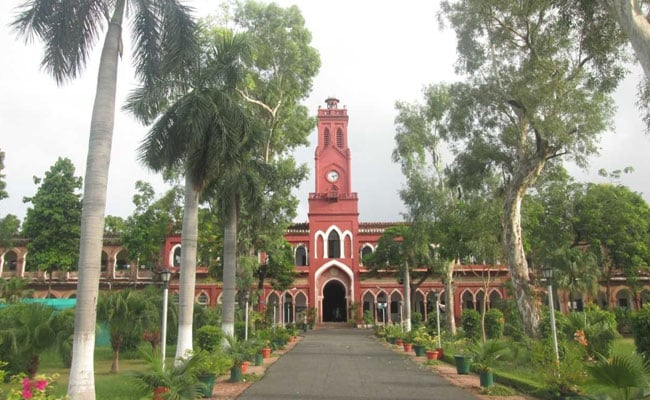 Aligarh:
Aligarh Muslim University (AMU) celebrated Sir Syed Day, the birth anniversary of its founder, Sir Syed Ahmad Khan on October 17. Former Chief Election Commissioner of India, Dr S Y Quraishi on Wednesday delivered the commemoration address as the chief guest on the 201st birth anniversary of Sir Syed Ahmad Khan at the University's Athletics Ground. "Sir Syed initiated English education and scientific temper among Indians, which made us world citizens. Sir Syed's message was not anti-Islam and among his admires were equal number of non-Muslims and Muslims," said Dr S Y Quraishi.
Speaking on the importance of Sir Syed, he said that "no doubt, Sir Syed had achieved an impossible goal in a short span of time and besides education, Sir Syed's ideals in other fields also hold significant position. Sir Syed undertook rational social reforms and was die-hard secularist not only in letters but in spirit".
In the welcome address, AMU Vice Chancellor, Prof Tariq Mansoor said that Sir Syed changed the destiny of the nation by devoting his entire life for education, plurality and secularism through his versatile writing and farsightedness.
Prof Mansoor pointed out that the supreme interest of Sir Syed's life was education in its widest sense as he wanted to create a scientific temperament among the common Indians.
"There are positive changes and developments in AMU with active cooperation of all concerned," said the Vice Chancellor adding that Times Higher Education has ranked AMU as the fifth best Indian University, while National Institute Ranking Framework (NIRF) has ranked AMU as the 10th best Indian university.
"AMU is also among five central universities, who have been granted graded autonomy," pointed out Prof Mansoor.
"AMU has started new courses such as Masters in Architecture, B Voc (Hons) and M Voc. We are in the process of starting a MBA course in Hospital Management," he said adding that the University has also increased courses running through the distance learning mode which includes a Bachelor in Computer Sciences.
Click here for more Education News