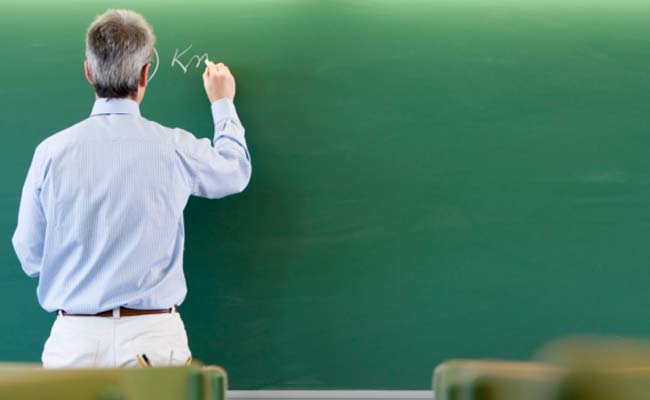 New Delhi:
The Delhi University Teacher's Association (DUTA) welcomed the Union Cabinet's decision to approve Pay Revision for University and College Teachers. Following the implementation of recommendations of the 7th Central Pay Commission for Central Government employees, the Union Cabinet has yesterday given its approval for
revision of pay scales
for about 8 lakh teachers and other equivalent academic staff in higher educational institutions under the purview of the University Grants Commission (UGC) and in Centrally Funded Technical Institutions.
DUTA urged the Union Government to immediately approve the pay revision of the non-teaching employees of the Universities and the colleges without any further delay to mitigate their financial hardships to some extent.
"The Cabinet decision can only be appreciated or responded to in its entirety when the details of the decision are communicated in full, through Gazette Notification," a statement from DUTA said..
DUTA also expressed its skepticism and apprehension about the secrecy in decision-making.
"University and College Teachers are apprehensive about the long list of pay-related anomalies that had arisen from the previous Pay Revision and are yet to be resolved. The DUTA also appeals to the Government to release the Dearness Relief for pensioners at the earliest since it has not been released for the last two installments," said the statement.
This revision which was announced yesterday would register an entry pay growth in the range of 22% to 28 %. According to HRD ministry, the implementation of this pay revision will enhance the teachers' pay in the range of Rs. 10,400 and Rs. 49,800 as against the extant entry pay due to the implementation of the 6th Central Pay Commission for the pay of teachers.
Click here for more
Education News