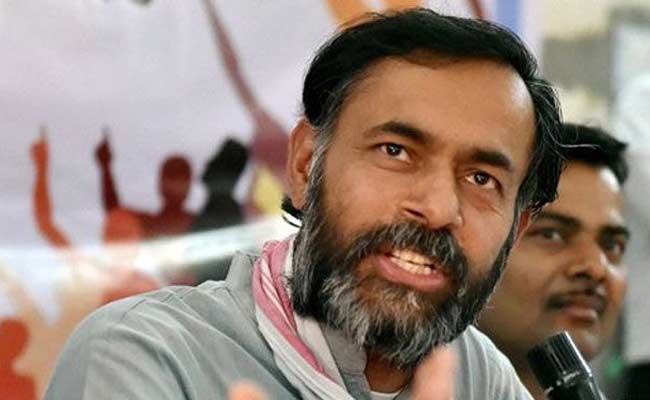 New Delhi:
Former Aam Admi Party leader Yogendra Yadav today condemned the shoe-attack on Delhi Chief Minister Arvind Kejriwal, saying it was not the way to "oppose" anyone.
"The incident of hurling shoe at Arvind Kejriwal is highly condemnable. This is not the way to oppose anyone," the Swaraj Abhiyan leader tweeted.
Mr Yadav, once a close aide of Kejriwal, but later expelled for 'anti-party' activities, is one of the most vocal critics of the AAP and its national convener.
A shoe was hurled at Mr Kejriwal at a press conference here by a man who claimed to be from a breakaway group of the AAP, triggering angry reaction from AAP which sought to link BJP to the incident.