New Delhi:
Highlights
Woman is a serial criminal, arrested thrice before, say police
She was carrying 14 pistols, 14 magazines at time of arrest: Police
She was arrested from Shastri Park area in Seelampur on July 26
The Delhi Police on Sunday said they have arrested a 45-year-old woman involved in trading illegal weapons.
The woman was carrying 14 pistols and 14 magazines when she was arrested by the Delhi Police's Special Cell in Shastri Park area in Seelampur on July 26.
Mobai, a resident of Barwani in Madhya Pradesh (MP), is a wanted criminal and has been arrested thrice previously for her involvement in smuggling illegal weapons, the police said. "This is a big catch for us. Despite being arrested thrice before, she continues to indulge in weapons trade. She managed to escape before this but now we have identified her supplier and are investigating further," Special Cell CP Pramod Khushwaha said in his briefing to the media.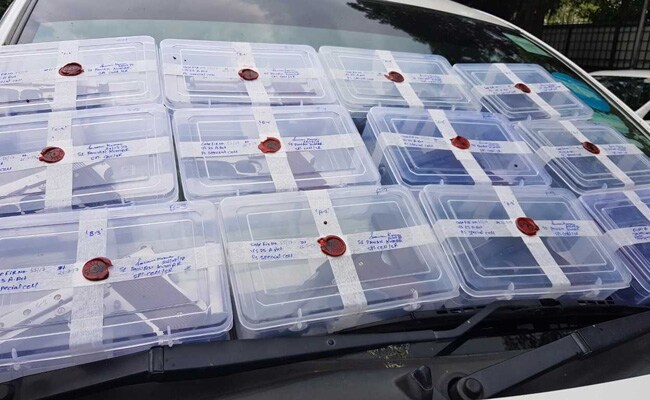 "She, during interrogation, confessed that the weapons were collected by her from a manufacturer in MP and were to be supplied to various people in Delhi, NCR and Western Uttar Pradesh," the statement said.
The police recovered 14 locally manufactured 7.5 mm pistols, each amounting Rs 30,000 from her possession.