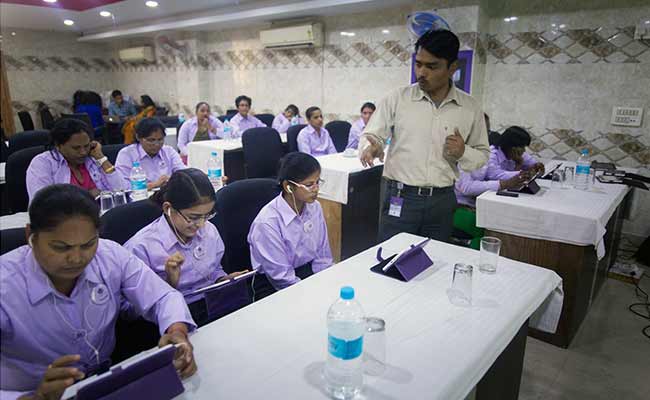 Cab hailing service Uber says it will hire 50,000 women across India, many of whom will be drivers.

The company is using the model of a government app to operate on Delhi's roads despite a ban after one of its drivers was accused of raping a passenger in December, its officials today said. "We are following the model as based on the PoochO app, which is a government app," senior Uber official Gagan Bhatia told reporters today.

PoochO was created by the Delhi transport department mainly for auto-rickshaws.

Uber denied any wrongdoing and refused to comment on the ban, but said the radio taxi scheme had been modified by the state government so aggregators or companies like Uber that connect passengers to drivers through smartphone apps, can apply for permits.

The US-based company has reportedly applied for a license, but is operating without one.


Asked how it would ensure the safety of women drivers and other employees, Uber claimed it would give its employees basic self-defence training and arm them. "We will give situational training and can also arm them with chilli and pepper spray," said Revaty Roy, senior assistant vice president of I-care, who is partnering with Uber to train these women.
Uber did not comment when asked whether it had consulted the victim while deciding on new safety initiatives as it had earlier promised.
Uber has been accused of failing to conduct proper background checks on its drivers, especially after it emerged that the driver accused of rape had a criminal past.
The San Francisco-based company operates in 10 other Indian cities.