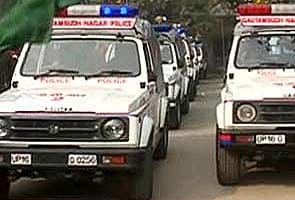 New Delhi:
A car with tinted windows driving in North Delhi was noticed by a police van patrolling the area.
The police tried to flag down the car, which sped away. So the cops messaged other vans patrolling the area. Finally, the car was stopped.
Inside, a woman was with four men. She told the police they had raped her. The police rushed her to hospital, where medical tests confirmed that she has been sexually assaulted. The four men have been arrested.
The police say that the woman allegedly knew one of the suspects. When she met him last night, he took her to meet three other friends, and they then reportedly raped her.
"After committing the crime, the accused bundled the victim into a car and were heading towards Burari," a police official said.
In December, a student was fatally gang-raped on a bus with tinted windows in Delhi, provoking angry protests and calls for better policing in the capital. Since then, the police claims it has introduced a burst of measures to improve safety includes checking vehicles and pulling over anyone with tinted windows