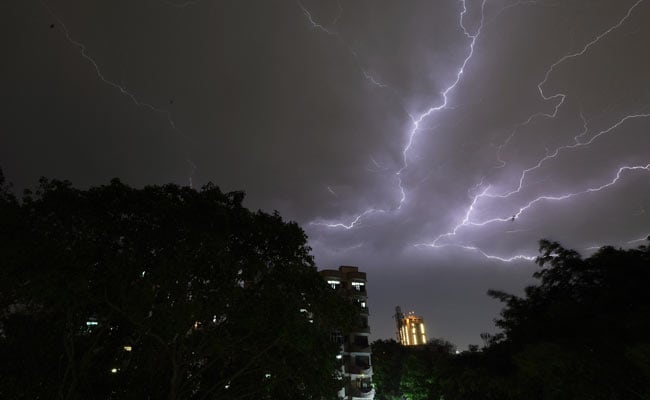 New Delhi:
The Delhi government has issued an advisory ahead of tomorrow's expected thunderstorm, listing a set of dos and don'ts. Afternoon shifts of all schools in Delhi on Tuesday have been suspended as schools will be shut due to expected bad weather, Delhi Chief Secretary Anshu Prakash said after an emergency meeting. The advisory comes following an
alert put out by the weather department
, which predicts strong winds with a speed of 50-70 kmph. The advisory includes preparedness before, during, and after the thunderstorm. Also, people have been asked to stay indoors, and during lightning, close doors and windows. If caught in the storm outside, whether on foot or in a vehicle, the government advises seeking a safe shelter until the storm passes.
The advisory asks people to prepare an emergency kit with essential items and secure their houses before the storm hits. Also, it asks people to secure objects outside their houses and clear broken branches, which could cause possible damage or a flying hazard.
People have been asked to
stay updated about the latest weather information and warnings
. Also, avoid using metallic objects, corded telephones, running water or anything that could conduct electricity, the advisory said. Unplug unnecessary electrical appliances and ensure that children and animals are inside, it added.
If outdoors during the storm, find a low lying area unlikely to flood and "crouch down with feet together and head down to make yourself a smaller target," the advisory said. The government advisory asked people to keep a safe distance from trees, or unstable structures, especially ones with tin roofs or metallic sheeting. During the storm, if on a two-wheeler, seek safe shelter and avoid metal structures and or constructions with metal sheeting. However, those inside a car or bus may remain in the vehicle until the storm passes or help arrives, the advisory said. Also, park away from trees or powerlines, it added. In case there's a tornado, evacuate the vehicle and seek shelter, the advisory said. After the thunderstorm, the public is advised to stay away from damaged areas and contact civic authorities to report fallen trees, powerlines, etc.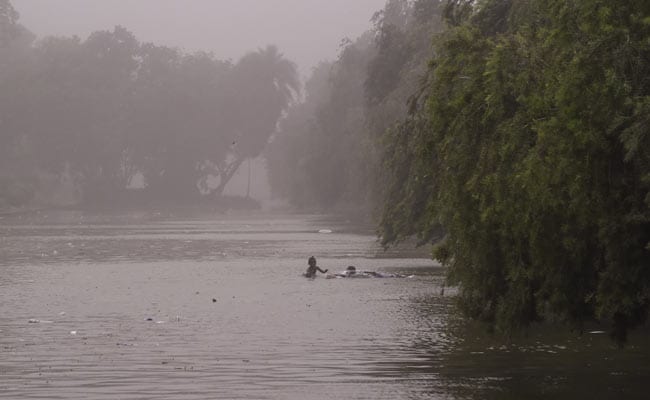 The
Delhi Traffic Police advised the public to avoid travelling
during the storm and keep a safe distance from trees. The Indian Meteorological Department said that while the impact of high-intensity winds and rain will be less tonight, the intensity is likely to increase tomorrow. The weather department, however, said the impact of the thunderstorm will be less than that of last week.
Thunderstorm and dust storm wreaked havoc in parts of Uttar Pradesh and Rajasthan last week, leaving over 100 people dead. The worst-hit areas were villages around Agra where 48 people died and Rajasthan's Bharatpur which reported 19 deaths.