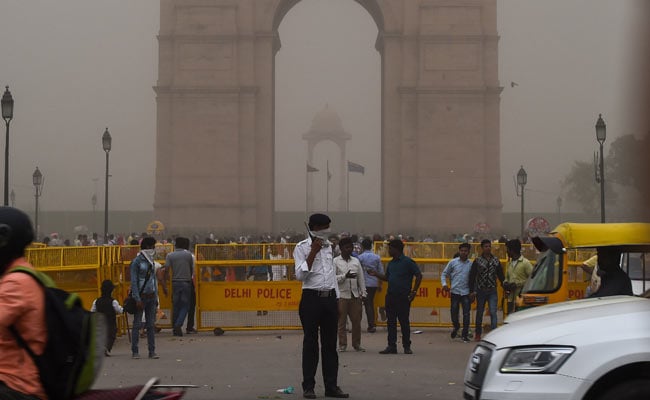 New Delhi:
The Delhi Traffic Police has issued an advisory after the weather office
predicted thunderstorms in the national capital
and adjoining areas on Tuesday. The traffic advisory cautioned the public of strong winds with speed up to 50-70 Kmph. The Delhi Traffic Police advised the public to avoid travelling during the storm and keep a safe distance from trees, overhead electrical wires, tinned roof and other unstable structures. People have been asked to be careful while parking their vehicle or taking shelter. In case caught in the storm, the advisory said, people must take shelter under concrete structures.
The advisory also said that traffic police personnel on the field have been asked to remove fallen trees, soft structures, etc. to ensure smooth flow of traffic. While driving, the traffic police advisory said, parking lights or dippers must be used. It also advised commuters to plan stay updated about weather conditions, and plan their journey accordingly. In case of emergency, call "Delhi Police helpline or civic helpline or Traffic Police helpline 1095, 25844444, or WhatsApp 8750871493 or @dtptraffic," the advisory said.
The Indian Meteorological Department said that while the impact of high-intensity winds and rain will be less tonight, the
intensity is likely to increase tomorrow
. The weather department, however, said the impact of the thunderstorm will be less than that of last week.
Thunderstorm and dust storm wreaked havoc in parts of Uttar Pradesh and Rajasthan last week, leaving over 100 people dead. The worst-hit areas were villages around Agra where 48 people died and Rajasthan's Bharatpur which reported 19 deaths.