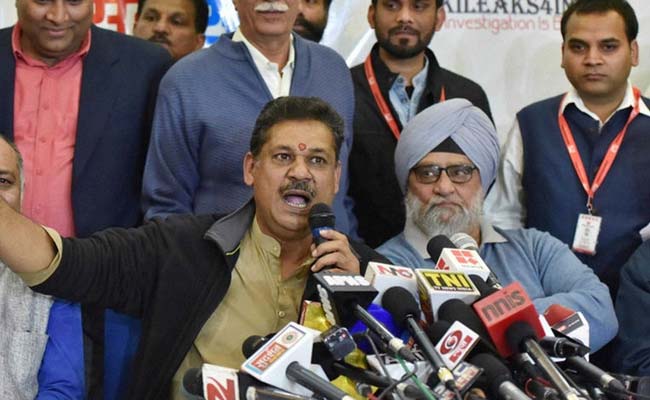 New Delhi:
A Delhi court today granted bail to suspended BJP legislator Kirti Azad and two others in a criminal defamation case in which he was accused of deliberately lying to harm an under-19 cricketer's career. Mr Azad was granted bail on a personal bond of Rs 10,000.
Former India cricketer Bishan Singh Bedi was also allowed to send a representative, and not appear personally in the case where he is listed as an accused.
The complaint was filed by Tejbir Singh, who said that Mr Azad and his associates conspired to harm the career of his son, a cricketer. Last year, Mr Azad along with former cricketers Surender Khanna and Sameer Bahadur held a press conference in which they alleged that Mr Singh's son paid Rs 25 lakh for selection into a regional team.
"Those who should be in jail are filing cases against me. But I am determined to send all the thieves to jail," Mr Azad said outside the court today. He claimed that the case against him was part of a larger conspiracy to target him ever since he exposed corruption in the Delhi District Cricket Association (DDCA) during Finance Minister Arun Jaitley's tenure as the association's president.
Mr Singh's counsel however argued in court that whatever was the intention behind Mr Azad's charges, he had besmirched the name of a young cricketer who had won his place in the team on his merit and hard work.
"Allegations against (Mr Singh's son) have brought disrepute to the player who is performing well and had made it into the squad on his own merit," the counsel said. He added that the comments were "made with specific intention to defame the complainant and his son with intent to lowering their reputation and esteem."
The court will now hear the matter on November 16, and has directed the Mr Singh to provide all documents to the accused.