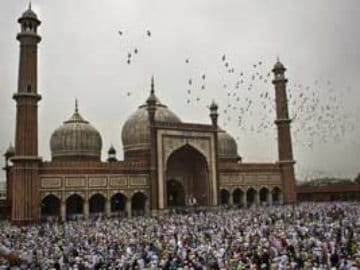 New Delhi:
The Delhi High Court has sought the response of the city government and the municipal corporation of north Delhi (NDMC) on a plea seeking directions to them to implement, in a time bound manner, the plan for redevelopment of Jama Masjid area in Delhi.
A bench of justices Badar Durrez Ahmed and Siddharth Mridul issued notice to the Lt Governor, Delhi government, NDMC and Shahjahanabad Redevelopment Corporation on the petition filed by various associations representing shop owners and vendors of the area who had been allegedly displaced to implement the redevelopment plan.
The petitioners have alleged inaction on the part of the authorities in putting into effect the redevelopment plan despite having obtained all legal permissions from all the agencies concerned as well as sanction of Rs 168 crore as a tentative cost of the project.
The petitioners, represented by advocate Mobin Akhtar, have also alleged that delay in implementing the plan has resulted in encroachment by unauthorised occupants.
They have, in their plea, also sought an order directing the authorities to place in their original locations the shop owners who were removed in the name of the redevelopment plan.