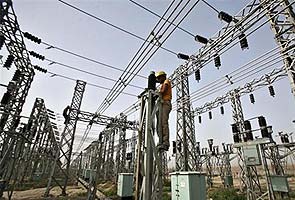 New Delhi:
Several areas across the capital today faced long power cuts due to technical snag in a number of major transmission lines.
Some areas in North and North West Delhi faced power cuts from 6 pm yesterday to 12:30 pm today due to damage in a 220KV transmission tower of Delhi Transco Limited.
The damage in the tower in Bawana area in North West Delhi was caused by yesterday's thunderstorm.
Areas like Rohini, Shalimar Bagh, Pitampura, Mangolpuri and Wazirpur experienced long power cuts due to the damage to the transmission tower.
Officials said a 220 KV transmission line between Bawana and Rohini also developed snag following the thunderstorm yesterday and it is expected to be restored only by tomorrow evening.
Reports of long power cuts from East, West and South Delhi were also received. Officials said the outages took place due to snapping of power distribution lines because of uprooting of trees following the rain yesterday.
The distribution network was damaged in many areas due to uprooting of trees. Though the discoms started repair work immediately after the rain last evening, electricity supply was affected today also, the officials said.