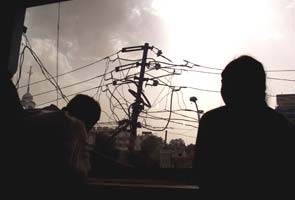 New Delhi:
The sweltering heat forced Delhiites consume so much power that its demand, shooting up to 5032 Megawatts (MW) on Friday, broke all previous records.
"The demand broke the previous record of 5028 MW which was witnessed in August 2011. Earlier on Thursday, the capital had witnessed a power demand of 4823 MW which was the season's highest," a power department official said.
This year, the projected demand of power is 5500 MW.
Over the past 12 years, there has been an upward trend in the demand for electricity in the capital.
The peak demand for power reached 2831 MW in 2011 and has increased ever since.
While power distribution company BSES Yamuna Power Limited reported the season's highest power demand of 1940 MW in its area, BSES Rajdhani Power Limited reported its highest power demand, which touched 1336 MW.