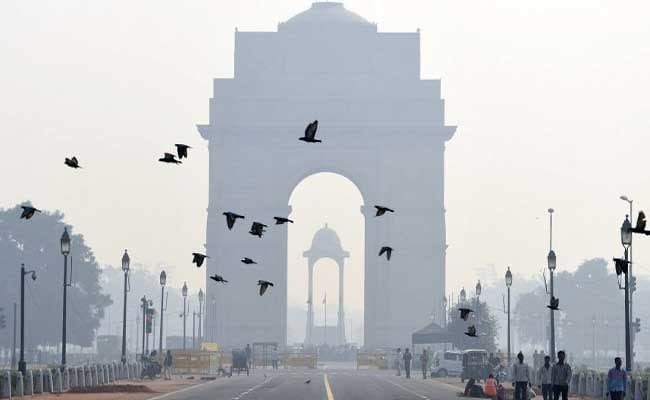 New Delhi:
The number of 'good days' have gone up in Delhi and the 'bad days' declined, Union Minister Harsh Vardhan said on Monday while referring to the pollution levels in the national capital.
Replying to queries in the Rajya Sabha, he said "as far as pollution in Delhi is concerned, over the last two years continuously, the number of 'good days' for Delhi have improved and the number of bad days have decreased".
Quoting findings from an ICMR study, he said in the last 20 years from 1990-2016, there has been a reduction of 23.4 per cent in the illnesses caused due to pollution.
Asked whether the government has carried out a study to assess the number of advisories issued by foreign countries against travel to India due to pollution and their impact on tourism, he said an environmental health profile study was being conducted in 20 cities.
"We have a very ambitious programme which involves multiple stakeholders and in the last two years itself, we have increased the forest cover in the country by about 7,000 square kilometers and multiple ministries are involved in handling this issue," said the minister.
Harsh Vardhan said it was "debatable" whether the level of pollution overall has increased or not.
Minister of State for Environment Mahesh Sharma in a written reply to the Rajya Sabha said that a task force has been set up to devise a strategy to develop an early warning system for air pollution in Delhi-NCR region. He said the development of an early warning system for air pollution is aimed at further strengthening the air quality forecast.
Mr Vardhan said the government planed to spend a significant amount of money on the National Clean Air Programme involving 102 cities.
The Environment and Forest Minister observed that interventions like leapfrogging from BS IV to BS VII by 2020 were also expected to help reduce pollution.
Talking about other initiatives, he said "for electric mobility, there is an impending programme where we are going to give a maximum subsidy for the next five years to ensure that ultimately by 2030, we shift to total electric mobility".
As per the AQI data, the number of good, satisfactory and moderate days in Delhi in 2017 stood at 151 compared to 109 in 2016. The number of poor, very poor and severe days was down to 180 in 2017 compared to 214 in 2016.
He said 102 cities have been selected for the National Clean Air Programme which have to make their own plans for the programme and send them to the Centre.
He said plans have been received from around 70 cities, out of which 30 have already been approved and the remaining cities were being persuaded to formulate their plans.
Harsh Vardhan said the issue of funding to cities was linked to the plans they submitted and there has been a significant rise in the funds given to Rajasthan government.
Replying to a question on water contaminated by arsenic and other heavy metals, Rural Development Minister Narendra Singh Tomar said the government is committed to provide clean drinking water to all.
He said there is a provision for states to spend up to 5 per cent of the funds under the National Rural Drinking Water Programme for water quality monitoring and surveillance activities.
Mr Tomar said around Rs 25,000 crore will be required for the National Water Quality Sub-Mission launched recently and added that a large number of people in West Bengal, Rajasthan and Uttar Pradesh were affected by the presence of arsenic and flouride in drinking water.
For more Delhi news, click here