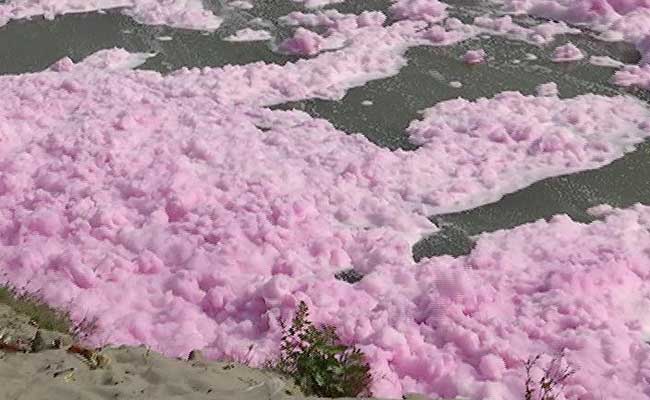 Highlights
Foam is result of toxic chemical dyes used in cloth manufacturing units
Last month Delhi had written to Haryana to stop the entry of pollutants
A majority of vegetables grown in Delhi come from fields along the river
New Delhi:
It looks like candy floss but it not. Pink foam from toxic industrial waste floating in the river Yamuna at Wazirabad in North Delhi is yet another reminder of how polluted the river is.
Residents in the area say the foam is a result of toxic chemical dyes used in the cloth manufacturing units there and then discharged into the river. 19 drains in the capital flow into the river contributing 96 per cent on the total pollutants in the river. A mere five per cent of the sewage that is discharged into the river is treated, posing a serious health hazard.
Yamuna water is treated and supplied to homes in the capital. Kapil Mishra, Delhi's Water Minister says, "Drinking water will not be affected as it is downstream we are taking action so this illegal industrial waste is not released until treated."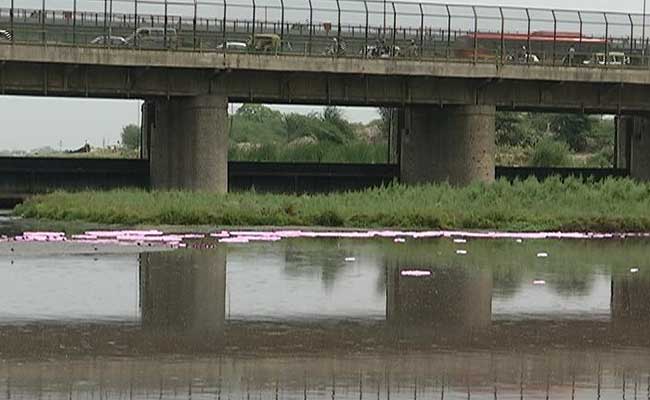 The government's contention is the discharge is being released downstream from the water treatment plant at Wazirabad. Less than four kilometres downstream is the Chandrawal water treatment plant. Just last month the Delhi government had written to the Haryana government to stop the entry of the pollutants coming from Haryana's drains into the river.
"Dye industries are most polluting and hazardous. Even though it is downstream but the people living in that area and vegetation will definitely be affected," Environmentalist Manoj Mishra told NDTV. Vegetables grown with polluted water ultimately end up on the plates of the capitals' residents. A majority of the vegetables grown in Delhi come from fields along the river posing a serious health hazards to consumers.