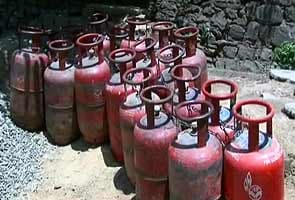 New Delhi:
The Delhi government on Wednesday decided to provide free LPG cylinders to 3.5 lakh poor people under its Kerosene Free Delhi programme launched in August this year.
The government will also begin granting subsidy on three additional LPG cylinders for 356,395 beneficiaries under the scheme.
In September, the central government announced a six-cylinder subsidy cap per household per year. After a public outcry, the government raised the cap to nine cylinders.
"Delhi will become the first kerosene-free state in the country with the implementation of Delhi Kerosene Free Scheme. The government is sensitive to the needs of the weaker sections," said Delhi Chief Minister Sheila Dikshit after the cabinet meeting on Wednesday.
In August, the Delhi government launched the scheme under which Below Poverty Line BPL card holders, Antyodaya Anna Yojana and jhuggi ration card holders were to be given LPG cylinders, regulators, gas stoves and tubes.
It then promised the first supply of cooking gas for free.
"The government would have to release Rs 14.22 crore more for this purpose as a filled cylinder costs Rs 399," said Ms Dikshit.
The total expenditure by the Delhi government would go up from Rs 71.69 crore to Rs 85.91 crore for the scheme.