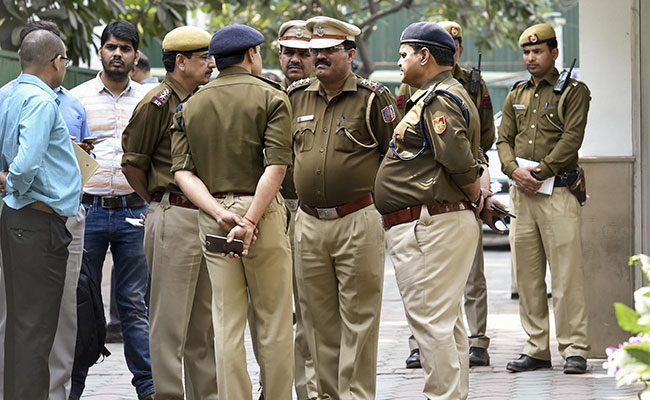 New Delhi:
An outfit which led a protest march near Jamia Millia Islamia University said it was opposing the "intimidation" Hindu students were facing inside the campus.
Yesterday, around 6 pm, a group of students, claiming to be from Jamia, took out the march to Gate 7 and allegedly raised slogans against Pakistan's founder Mohammad Ali Jinnah, such as
"Jinnah premi desh chhodo"
(Jinnah lovers, leave the country), and
"Hinduon ko darana band karo"
(Stop scaring Hindus).
"Radical organisations on campus were threatening Hindu students after incidents like Kathua rape and AMU controversy. Two students, who are Hindus, were beaten up inside the campus. We organised this march to fight that intimidation," said Rahul Tiwari, one of the organisers of the march.
"Such organisations are not just against Hindu students, but also against those who are not supporting their ideologies. This has been happening for four weeks now," Mr Tiwari, who claims to be a student of the varsity, said.
Meanwhile, the JMI administration has requested the Delhi Police to step up security near the university.
"Though there are no photographs of Jinnah or anything related to it, considering the history of the varsity, the group was intending to incite violence by raising such slogans," the university's media coordinator told PTI.
"We have asked the Delhi Police to beef up security near all access points of the university," it added.
The Delhi Police responded by saying it was "on high alert" and prepared to handle any untoward incident that might take place.