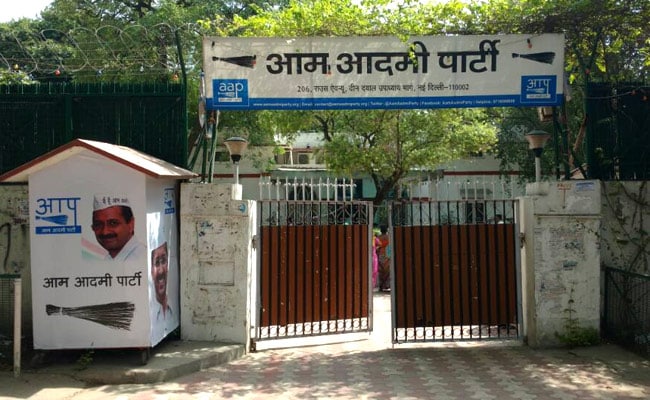 New Delhi:
The Aam Aadmi Party (AAP) on Tuesday called the Election Commission a "Khap Panchayat" and raised questions over new Chief Election Commissioner O.P. Rawat's relationship with the BJP.
AAP spokesperson Raghav Chadha said Mr Rawat had recused himself from hearing an office of profit case against the now disqualified 20 AAP lawmakers after allegations that he was close to many BJP leaders including Madhya Pradesh Chief Minister Shivraj Singh Chouhan.
Mr Chadha said that six months back Mr Rawat again became a part of the case without informing the party or its lawmakers. "It was first time in the history of India that a judge who had recused himself from a case sneaked back to the case through back door."
On Friday, the Election Commission recommended the disqualification of 20 AAP lawmakers. This was approved by the President.
"The Election Commission is working like a Khap Panchayat and giving a verdict without hearing (the other side)," Mr Chadha said.
AAP Rajya Sabha MP-elect Sanjay Singh said that after June 23, 2017, the lawmakers were not given a date of hearing.
Mr Singh said that in Punjab, Haryana, and other states when the High Court cancelled the appointment of parliamentary secretaries, the lawmakers were not disqualified.
Mr Singh said the action against AAP was taken by the ex-Chief Election Commissioner A.K. Joti at the behest of Prime Minister Narendra Modi.