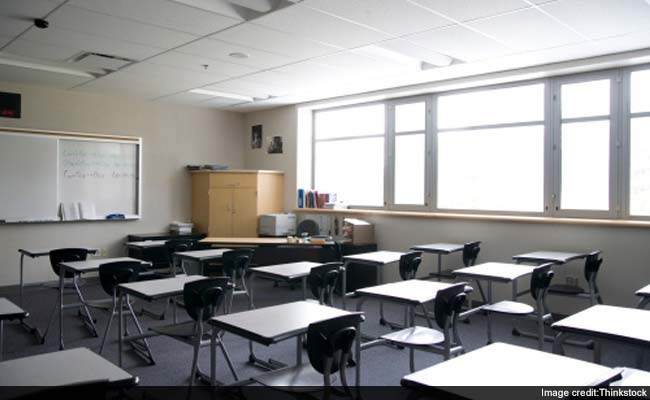 New Delhi:
The New Delhi Municipal Council (NDMC) is set to introduce smart educational services through 444 smart classrooms at 30 schools of the municipal council from the upcoming session as part of the Smart City project. A proposal in this regard was approved during a meeting of the Council in New Delhi today.
"An amount of Rs 10.92 crore has been sanctioned for the work pertaining to setting up of 444 smart classrooms under the first phase in 30 NDMC schools," NDMC Chairman Naresh Kumar said.
"The project is to be commissioned in a period of 100 days including setting up of CCTV cameras in these classrooms.
The service provider firm will have to undertake the work consisting of supply, installation, commissioning and functioning of hardware and uploading of educational digital contents for the e-learning project," he added.
The e-learning infrastructure will be provided in Hindi and English medium sections from Class-VI to XII.
"The firm taking up the project will have to set up the networking of classroom computer with server, training to teachers, providing IT assistants-cum-resource persons. The service provider will undertake the supply, installation and functioning of CCTV cameras and 32 inch LED TV and on site comprehensive warranty for three years," Mr Kumar said.