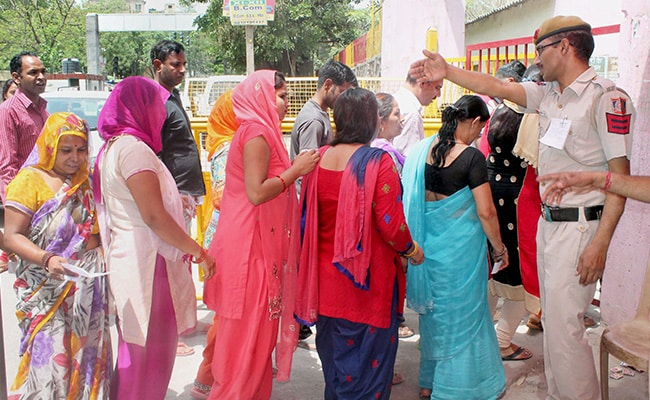 New Delhi:
As the voting gained pace in Delhi's municipal elections, voters in a few wards faced problems as Electronic Voting Machines or EVMs at some polling booths did not work properly in the city. Former Delhi minister and BJP leader Arvind Singh Lovely also could not cast his vote early morning as there were some problems in the EVMs at the polling booth in East Azad Nagar area.
"I reached the polling station at 8 AM. However, I could not vote as the EVM was not working so I had to leave due to some urgent work. I will go later to cast my vote," Lovely said. There were also complaints of faulty EVMs in North Delhi Burari area and South West Delhi's Kapashera due to which voting had to be stopped for a few minutes. "There were few complaints of the functioning of EVMs at Burari and Kapashera which has been rectified," an official source said.
Apart from this, at GTB ward, voters had to face problems as some EVMs were not functioning properly. Some people could not vote because their names were missing from the voters list.
Voting for choosing municipal councillors is being held at 13,000 polling stations across the national capital. Polling began at 8 AM amid ample security arrangement across the city.
Out of the 13,022 polling stations, police authorities have declared 3,284 as sensitive and 1,464 as hyper-sensitive. Over 1.1 lakh voters are eligible to exercise their franchise for the first time. Also, for the first time in MCD elections, None Of The Above (NOTA) option has been made available.
There are a total of 1,32,10,206 voters entitled to exercise their franchise in electing councillors for the wards falling under the three corporations--NDMC (103), SDMC (104) and EDMC (63).
Voting will be held till 5 pm. Counting of votes will be held on April 26.