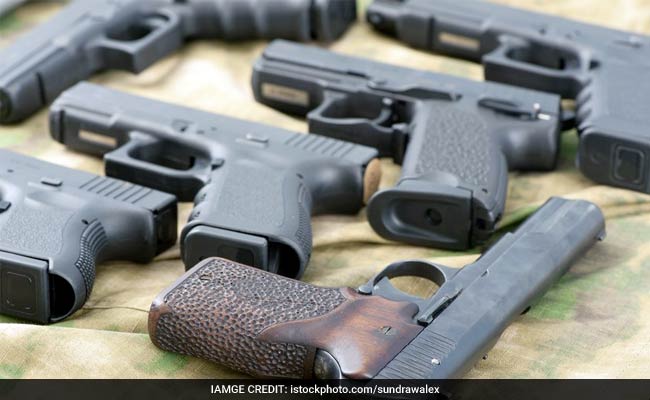 New Delhi:
The Delhi police on Friday claimed to have busted an illegal firearm trading racket with the arrest of a 25-year-old man and recovery of at least 20 sophisticated semi-automatic pistols.
The accused, Taiyab, was arrested yesterday from near Harkesh Nagar Bus stand, Mathura Road and 20 semi-automatic sophisticated pistols of 7.65 mm were recovered, police said. The recovered weapons have 'USA 32' engraved on them. It is being probed whether the illegal arms were being supplied had any link to the MCD polls.
Police said that they came to know that arms manufacturers and suppliers from Madhya Pradesh and Bihar are supplying sophisticated weapons to the National Capital Region and adjoining areas of Uttar Pradesh.
They learnt that Taiyab was coming to deliver arms to someone near Harkesh Nagar bus stand, Mathura Road. On the basis of this tip-off, he was arrested, the police said.
During interrogation, Taiyab revealed that these weapons were collected by him from a supplier who is a resident of Sendhwa in Madhya Pradesh, said a senior police officer.
These arms were to be supplied to someone residing in Harkesh Nagar here and three persons belonging to Mathura, he added. Taiyab has supplied arms in NCR, UP and Haryana on previous occasions too.
He was also arrested in a case of Arms Act in Palwal, Haryana around a year ago.