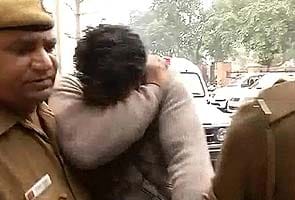 New Delhi:
In a shocking incident at a restaurant in New Delhi, a man opened fire at a waiter after he was allegedly served leftover food. Nobody was injured.
Rajesh, along with two of his friends, had gone for dinner at Jai Hind, a food joint in Connaught Place in Central Delhi.
The waiter allegedly served him leftover food as most of the food was over.
He refused to eat the food and a fight ensued. He then fired a shot at the waiter, who ran for cover.
The waiter immediately called the police and Rajesh was arrested. However, his two friends fled form the spot.
A car, two live cartridges and a .32 bore pistol have been recovered from the spot.