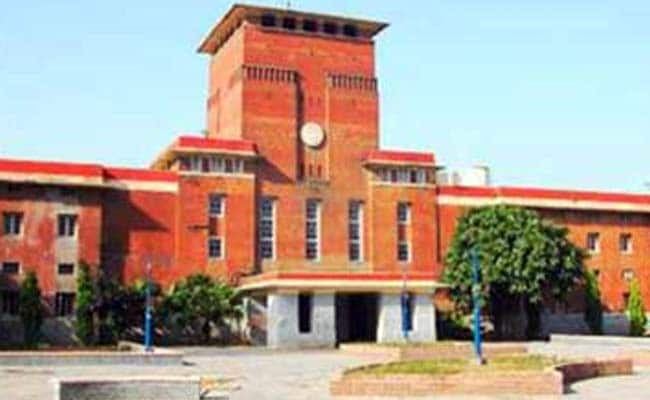 New Delhi:
A team of Delhi Police's crime branch on Monday questioned the staff of Delhi University's Kirori Mal College and Hindu college during its probe into the fake admissions scam at the varsity.
"We have already sent separate notices to all the DU colleges whose names have emerged in the scam," Joint Commissioner of Police (Crime Branch) Ravindra Yadav told IANS.
At least five officials of the Crime Branch team, headed by an inspector, visited Kirori Mal and Hindu colleges with the mastermind of the arrested racket, Sunil Panwar.
Delhi Police arrested four people in the case on July 29 -- Sunil Panwar alias Guruji, 41, Mohd Zuber, 25, Parveen Kumar Jha, 35, and Ranchit Khurana alias Bunty, 30.
Sources in the Crime Branch said they interrogated the college staff on the inputs of Panwar, who along with Zuber used to procure the candidates.
Officials said both - Panwar and Zuber -- then got in touch with Ranchit, who in turn used to obtain forged documents from Jha, who prepared them.
Officials privy to the investigation claimed that they have got the information about some clerical staff working in separate colleges of Delhi University who helped Panwar and his associates to run their fake admission racket for over three years.
The officials, however, denied revealing the names of the staff as they were yet to get proper evidence against them.
The officials also inquired from the Kirori Mal and Hindu colleges authorities about the candidates who had secured admissions in their colleges through this racket.
So far 24 such admissions have been detected in Hindu College, Kirori Mal College, Aurobindo College (evening), Kamala Nehru College, Shaheed Bhagat Singh College, Dyal Singh College (evening and morning), PGDAV college and Ram Lal Anand college.