Highlights
Violence breaks out in Delhi court before JNU's Kanhaiya Kumar's hearing
Teachers, students and journalists manhandled, attacked by lawyers
Violence just before JNU student held for sedition was produced in court
New Delhi:
Teachers and students of the Jawaharlal Nehru University (JNU) and journalists were attacked and threatened at a Delhi court today as dozens of policemen watched. The violence erupted just before a JNU student arrested for sedition was to be produced before a magistrate.
On camera, a large group of lawyers in black jackets was seen manhandling people while slogans of "Long Live India, Down With JNU" were heard in the background. The policemen did nothing to stop the unruly group.
A BJP lawmaker, OP Sharma, was also seen attacking a person
believed to be a student of JNU outside the court.
"Seven faculty members including five women were manhandled and pushed in court," said JNU professor Ayesha Kidwai, who was among those allegedly attacked. "The murderous mob was baying for blood and the cops just stood and watched. The attackers were men in lawyers' clothes but they were clearly on the wrong side of the law," she alleged.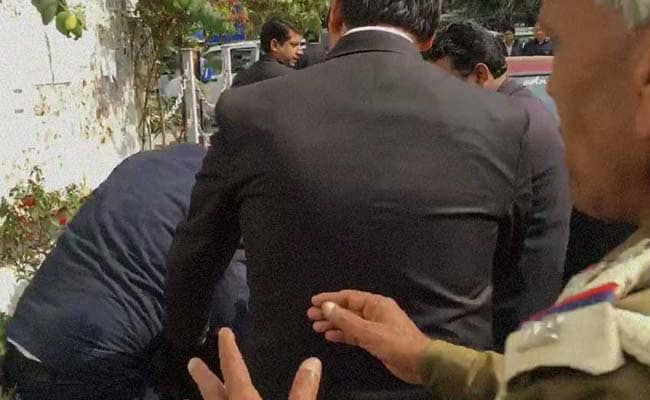 A lawyer was seen thrashing and kicking a person as teachers and students were forced to leave the courtroom. Journalists were also beaten severely, threatened and their mobiles were snatched.
NDTV's Sonal Mehrotra, who was also caught in the crossfire, said the lawyers came suddenly when everyone was waiting for the hearing and then kept asking around "Are you from JNU?". They grabbed people they assumed were from JNU and allegedly started beating them up unprovoked. "I am not from JNU but just because I look like one with my jacket, they beat me up," said one person who was attacked.
Journalists were shaken and at least of them reported the incident in torn clothes.
Delhi Police Chief BS Bassi said the incidents were "minor in nature"
.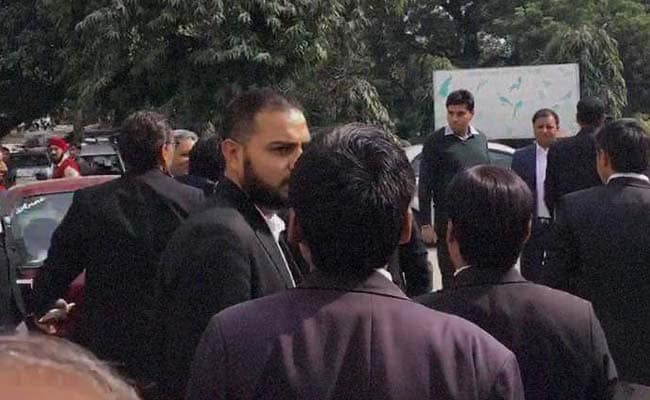 The clashes took place just before
arrested student Kanhaiya Kumar was to be produced
. Mr Kumar, the chief of the JNU students' union, was arrested on Friday for allegedly participating in an event to mark the anniversary of the execution of Kashmiri terrorist Afzal Guru, during which anti-India slogans were allegedly raised.
The Left and other opposition parties
like the Congress and the Aam Aadmi Party have called the sedition charge excessive and demanded the student's release.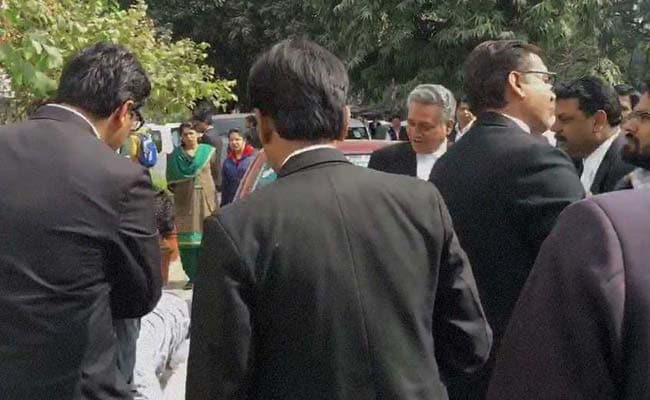 Students have refused to attend classes at the prestigious university over the arrest. Some 500 teachers have also decided to go on strike.