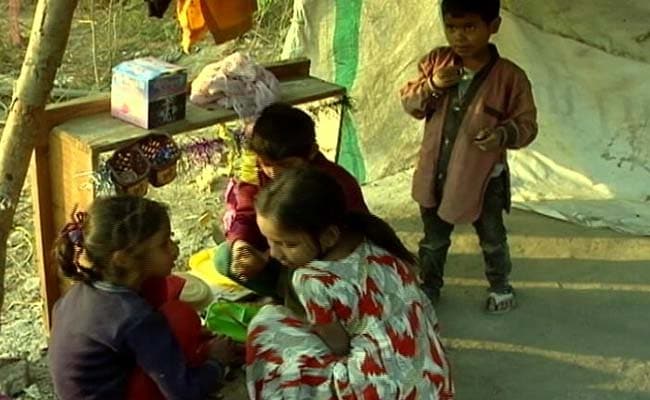 New Delhi:
The controversial demolition at a Delhi slum on Sunday not only left over 1,000 families homeless, it also deeply impacted the studies of the children there.
Many children at West Delhi's Shakur Basti go to government schools. They say their school books and uniforms are lost under the debris.
"Everything is lost under the rubble. We are studying by borrowing books from our friends and tuition notes. The electricity connection has been cut so we can't study in the night we only study for two hours in the daytime for our ongoing exams," Uma Shankar, a student of Class 12 told NDTV.
Most of the people at the slum are daily wage labourers for whom earning every day meals is a challenge, let alone affording education for their children.
"Our parents had to pay Rs 30 for notebooks. In the night it gets cold and we can't sleep or study. The anganwadis have also broken down. The teacher of the anganwadi doesn't come any more," a 10-year-old girl Muskaan told NDTV.
With the temperature in Delhi dipping, it is becoming even harder for these children who are surviving under flimsy plastic sheets.
"The government only gives funds once a year for school books and uniforms and they have already been deployed," said Jeet Singh, Principal of Government Boys Senior Secondary School, Shakur Basti.
Ever since the demolition, politicians including Congress vice president Rahul Gandhi and Delhi Chief Minister Arvind Kejriwal have visited the slum, but no help from the government or any political party has been extended to the children of Shakur Basti. During these difficult times, it is only the perseverance of these children which is urging them to go to school.