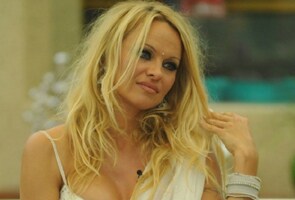 New Delhi:
Pamela Anderson loves "sipping Cristal Champagne" and so do many Delhi residents. Consequently, Ranjan Mandal had a roaring business, till recently.
The Delhi police has nabbed him for supplying foreign brand liquor and champagne to five-star hotels, while evading excise duty.
"We have seized foreign brand liquors like Cristal Champagne, Talisker Single Malt, Scotch Whisky, Cognac Tesseron wine, Chateau Margaux wine, Chateau Cheval Blanc wine etc. These are costly liquors that were being supplied to high-profile hotels," said a police source.
He added that Ranjan Mandal is a resident of New Friends Colony and was detained from near Africa Avenue when he had come in a car to deliver a consignment to one of his clients.
"When we nabbed him he pretended he did not know that foreign brand liquor has been kept inside his car. Later, during interrogation he broke down and said that his employer Aman Dal, a resident of Okhla Industrial area, sent him for the delivery of liquor bottles," said the police source.
"We are interrogating him to find out where he bought this costly foreign brand liquor and to whom he came to deliver the consignment. We are sure he was about to sell it to some hotels," he added.
Get Breaking news, live coverage, and Latest News from India and around the world on NDTV.com. Catch all the Live TV action on NDTV 24x7 and NDTV India. Like us on Facebook or follow us on Twitter and Instagram for latest news and live news updates.