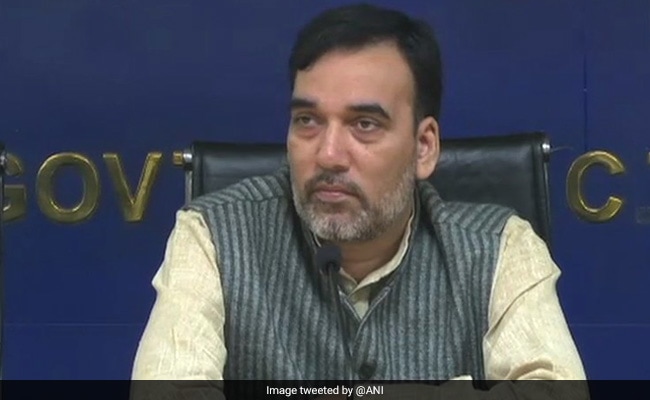 New Delhi:
AAP minister Gopal Rai, fed up with pending files related to development work in villages, on Thursday summoned officials and 35 lawmakers at the Delhi Secretariat and had nearly 300 files cleared.
Mr Rai, who is Delhi's development minister, termed the move as "unique and necessary" to speed up work in villages.
Talking to reporters in New Delhi, Mr Rai said that the officers had been citing several "excuses" such as staff crunch.
"Today, all officials concerned and MLAs from 35 Assembly constituencies were asked to be at Delhi Secretariat with all their printers, laptops and clear pending files," Mr Rai said.
He said that till now, the district magistrates and sub-divisional magistrates have cleared 160 files, while the flood and irrigation department has cleared 135.
According to the minister, 295 files with regard to proposed development works in Delhi's villages had been pending for the last one-and-a-half years as officers were "deliberately" stopping these files.
Last year's budget for the Village Development Board (VDB) lapsed because files were not cleared by officers concerned, he alleged.