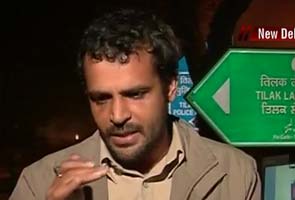 New Delhi:
Artist Balbir Krishan, a gay painter from Uttar Pradesh, has claimed that he was assaulted by unidentified men at the end of his solo exhibition at the Lalit Kala Academy here on Thursday evening.
The assailants said that his art was provocative and went against the religious sentiments of people.
They also threatened that just as late painter MF Husain was hounded out of the country for his explicit art, Krishan will also not be allowed to display his art again, the painter said.
Krishan, who has two artificial limbs, said he was assaulted from behind because of which he was unable to identify the attackers.
The CCTV at the exhibition venue was not working and thus could not capture the incident, sources said.