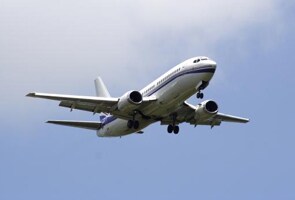 New Delhi:
Dense fog once again returned to disrupt air operations at the Indira Gandhi International airport in New Delhi on Friday morning, leading to diversions of four domestic and international flights.
After dense fog enveloped the airport Thursday night, one international and three domestic flights were diverted to Jaipur, Kolkata and Bangalore, an airport official said.
An Air India flight from Vadodara and Kingfisher flight from Jaipur were diverted to Jaipur around 12.15 am. A Jet Airways flight was diverted to Kolkata and Air India flight from Bangalore was sent back due to poor visibility at the airport.
Fog started to descend upon the airport around 8 pm Thursday night and became dense around 10.30 pm, forcing airport authorities to implement low visibility procedures.
The runway visibility dropped to 75 metres and hovered between 75 metres to 200 metres between 11.30 PM and 6.30 am. There were no cancellation or rescheduling of flights,
the official said.