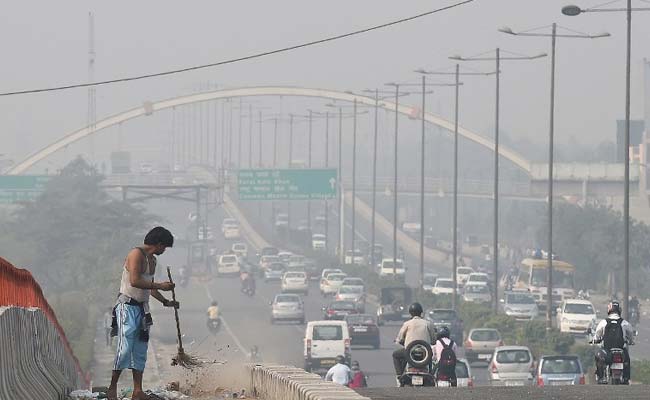 New Delhi:
Even the high and mighty living in the posh areas of Delhi, including Lutyens' Zone, are not safe from the alarming levels of air pollution that plagues the national capital, advocacy group CSE said today as it called for stringent steps for making the air more breathable for Delhiites.
Releasing data on the daily dose of polluted air that people inhale in the national capital, particularly during winters, Sunita Narain, director general of Centre for Science and Environment (CSE), said, "As you do your morning walk in that so-called fresh air, you are actually breathing in air which is thick and heavy with particulate pollution.
"You are not safe from polluted air even within the confines of your homes or workplaces."
Ms Narain said that the study by CSE proves that "President Pranab Mukherjee and the Prime Minister are breathing dirty air during winter season".
"Our data in Lutyens' Delhi shows very high levels of pollution," she added while calling for tough measures to control pollution.
Sharing the details of the study, Ms Narain said that a select group of prominent citizens of Delhi and patients suffering from asthma took part in the monitoring exercise which was carried out suing state-of-the-art equipment. The portable, dust-track aerosol monitor measures both mass and size of the particulate matter.
24-hour real-time monitoring for each individual from the select group was carried out on assigned days in the period between November and December 9, 2014 as part of the study.
Their average exposure was compared with the background ambient levels monitored by the Delhi Pollution Control Committee at the nearest official monitoring station.
"The key lesson from this exercise is that exposure monitoring has to complement ambient monitoring to refine pollution control measures... as pollution levels, especially when linked with traffic, vary widely within the city," said Anumita Roychowdhury, executive director, research and advocacy, at CSE and the head of its air pollution control team.