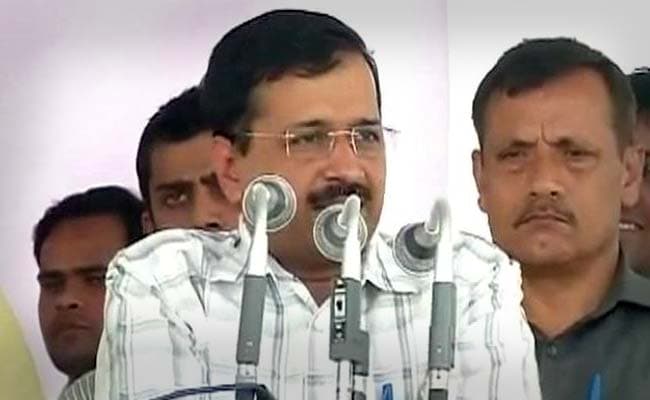 New Delhi:
Delhi Chief Minister Arvind Kejriwal has instructed bureaucrats not to follow any order from Lieutenant Governor Najeeb Jung without running it by him, as a raging power struggle between the capital's two top men reaches President Pranab Mukherjee's doorstep.
In a circular late on Monday, Mr Kejriwal said that for smooth functioning, "it is hereby ordered that any direction or order, whether oral or written, received from Honorable LG or his office to the Chief Secretary or any administrative Secretary, shall first be submitted by the concerned administrative Secretary/Chief Secretary on the file to the Minister in charge and the Chief Minister for a decision."
Mr Kejriwal cited rules under the Constitution, which, he alleged, the Lieutenant Governor had bypassed.
"Delhi has an elected government. Earlier governments surrendered, we won't," said Deputy Chief Minister Manish Sisodia.
Earlier this month, Mr Kejriwal had told his officers to route every file through his office and "not bother" the Lieutenant Governor for every decision. AAP accuses Mr Jung, who reports to the Centre, of acting on behalf of the ruling BJP.
The latest instructions came after the Lieutenant Governor wrote to the Delhi Government saying its decision to remove an officer and appoint another were "void" as he had not cleared them.
The officer who was removed, Principal Secretary Anindo Majumdar, was locked out of his office yesterday on Mr Kejriwal's orders.
The acrimonious back-and-forth began last week over Mr Jung's unilateral decision to promote IAS officer Shakuntala Gamlin as acting chief secretary, making her Delhi's top bureaucrat.
Mr Kejriwal has vehemently opposed the move, alleging that Ms Gamlin has tried to favour power distribution companies in Delhi and acted against public interest. He declared on Sunday that he would keep close tabs on the officer in the 10 days that she would act as Chief Secretary.
He will discuss what he calls blatant overreach by the Lieutenant Governor in his meeting with the President this evening. AAP has also said Mr Kejriwal will write to Prime Minister Narendra Modi.