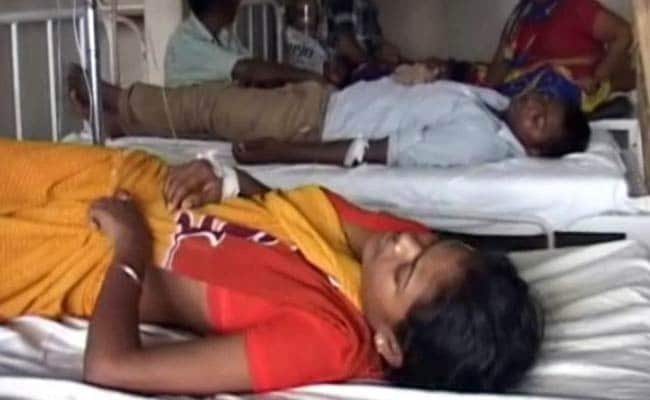 New Delhi:
The state government has ordered hospitals to purchase 1,000 new beds to ensure their availability for dengue patients and the situation is now under control, Delhi Health Minister Satyendra Jain said on Monday.
"The number of beds in hospitals for dengue patients has been increased by three times as compared to last year, but panic is the major reason behind people rushing to hospitals," Mr Jain added.
In a high-level meeting with top health officials including the health secretary and representatives of hospitals, Jain took stock of the dengue menace in the city.
He directed top administrative officials of Delhi to ensure effective preventive measures to counter the spread of dengue and make the residents of the national capital aware that there is no cause for panic.
"Dengue situation is under control and the people should not panic. Our first priority is to treat dengue patients," he told reporters after the meeting.
Addressing the meeting of district magistrates, chief district medical officers and regional health directors in the presence of the health secretary, director of health services and the divisional commissioner, Jain said utmost priority is to make people aware against the adverse effects of self-medication.
He said he has also directed the hospitals not to deny admission to patients diagnosed with dengue.
The minister said that government hospitals are dealing with the situation in an effective manner and are not turning away even a single patient.
He appealed to the people to get their tests conducted free of cost in government hospitals.
"Test kits, medicines and all relevant requirements for dengue treatment are available in abundance in government hospitals, and supplies of stocks will not come in the way of treatment of patients."
The government has directed all hospitals to open special fever clinics to deal with patients of suspected dengue cases to ease the rush in emergency wards.
Mr Jain directed the district magistrates to ensure complaints of lack of fumigation in residential areas and market places are immediately addressed.
"The government will not tolerate any laxity in carrying out house to house visits by employees concerned to ensure there are no breeding grounds for mosquitoes."
The national capital recorded 1,259 dengue cases till September 5 -- the highest after 2010, official data said.