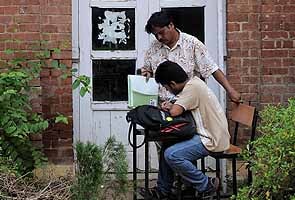 New Delhi:
Delhi University (DU) on Thursday announced the cut-off marks for admission to the non-collegiate women's education board, showing a rise in percentages required for admission.
Under the non-collegiate women's education board, students do not need to attend regular classes.
For B. Com (Hons) course, Hansraj College put its cut-off at 78 per cent as against 75 per cent last year for general categories, while Lakshmibai College declared a cut off of 75 per cent as against last year's 72 per cent.
While Kalindi College and Jesus and Mary College are offering B. Com (Hons) to general category students at 70 per cent, Maharaja Agrasen is offering the course at 68 per cent.
Thirteen DU colleges accept non-collegiate women candidates who pursue B. Com course that is completed through weekend classes in a matter of 50 teaching days.
Delhi University will declare its first cut-off list for admissions to colleges on June 26 followed by similar lists on June 29, July 3, July 6 and July 10. Further lists and conversions of OBC seats, if required, will be notified later, the University said.
The 100 per cent cut-off percentage announced last year by Sri Ram College of Commerce had set off a major debate in the country but the University officials have sought to assure students that there were plenty of seats and colleges in the varsity.