New Delhi:
Highlights
Sunil Rastogi arrested after probe into 3 sexual attacks led to him
Accused said he targeted girls between 7 and 10: Police
Police trying to find out if Rastogi's 3 daughters were targeted too
A father of five in Delhi has allegedly confessed to assaulting hundreds of schoolgirls over a period of 14 years. Sunil Rastogi, a 38-year-old tailor, was arrested on Saturday after investigations into three sexual attacks on young girls since December led the police to him.
The alleged paedophile travelled in and out of Delhi and allegedly lured girls to deserted places after telling them he had to send clothes for their parents.
His confessions have baffled the police, who are wondering how he went undetected for so long. He was even jailed in 2006 for six months in Uttarakhand's Rudrapur, where he stays.
"The accused told us he used to target girls between 7 and 10. Whenever he would find any girl going home from school, he used to mislead her on the pretext that her father had sent some clothes or some other articles to give her and take her to an isolated place," senior police officer Omvir Singh said on Sunday.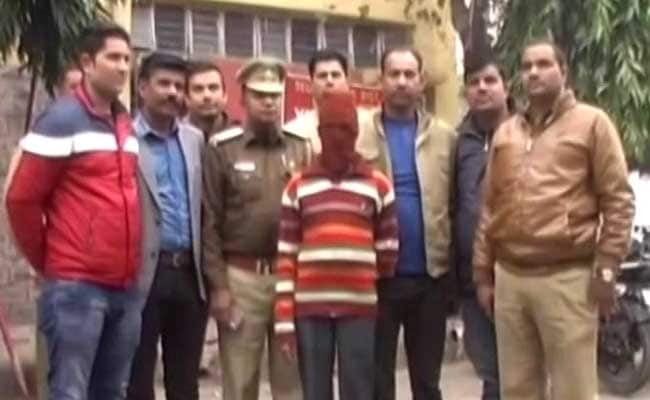 Sunil Rastogi, a 38-year-old tailor, was arrested on Saturday.
Rastogi has three daughters and two sons. The daughters are being counseled and the police are trying to find out whether they were targeted too. In 2004, he was beaten and hounded out of his home in east Delhi after he allegedly attacked a neighbour's daughter. He used to frequently visit the area for work.
His luck ran out after two families reported to the police on January 10 that their daughters, 9 and 10, were kidnapped and attacked.
The children told their parents that a man took them to a half-constructed building and ran away when they screamed.
A rape case had also been filed on December 13, based on the statement of another little girl.
The police detected a pattern and suspected that the same man was involved. CCTV footage from cameras near the kidnappings revealed Rastogi to the police.
Inquiries showed that the school dropout has been charged with drugs, theft and molestation in various areas.
Rastogi is from Rampur in Uttar Pradesh and came to Delhi in 1990 with his family.
Election Results for Lok Sabha Election 2019 will be out on May 23. Get the latest election news and live updates on ndtv.com/elections. Catch all the action on NDTV Live. Like us on Facebook or follow us on Twitter and Instagram for news updates from each of the 543 parliamentary seats for the election 2019