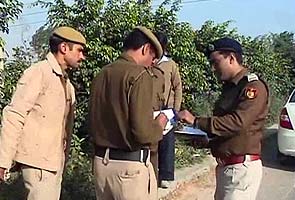 New Delhi:
A teen girl in Delhi has alleged that she was gang-raped this morning after she was forced to get into a moving car while she was walking to school.
The police says that she claims that a person known to her was among the three assaulters. She was allegedly raped by two men while the third stood outside.
She told the police she was thrown later from a car onto the roadside in Sarojini Nagar in South Delhi. Before pushing her out, the men reportedly warned her not to report the attack.
Medical tests are being conducted on the student to determine if she was raped.
Police says a case has been registered under sections 376 (gang-rape) and 506 (criminal intimidation). They've also arrested one person and are searching for the other two accused.
In December, the fatal gang-rape of a young woman on a moving bus in Delhi pierced India's conscience and triggered large protests which led eventually to the introduction of new and tougher laws to punish crimes against women. More police officers are meant to be patrolling the streets of Delhi, often described as "the rape capital of India."