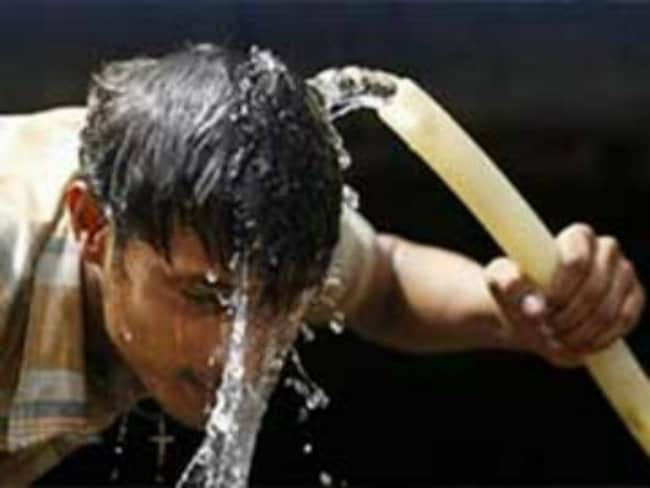 New Delhi:
Delhiites on Saturday wilted under intense heat wave conditions as the mercury shot up to the season's highest of 44.5 degrees Celsius and crossed 46 degrees mark at the Palam observatory.
As the heat wave continued to sweep the capital, maximum temperature was recorded five notches above normal at 44.5 degrees at the Safdarjung observatory, the official reading for the city.
However, mercury at Palam weather station settled at 46.2 degrees Celsius, the officials said.
The minimum temperature settled at 29.3 degrees Celsius, three notches above the season's average, said Meteorological department officials.
Yesterday, the maximum temperature was recorded at 43.6 degrees Celsius while the minimum temperature was recorded at 27 degrees Celsius.
However, some relief from the heat is on the cards with the Meteorological department predicting dust storms and thunderstorms to sweep some parts of the city tomorrow.
"Mainly clear skies will turn partly cloudy. Dust storm and thunderstorm could occur in some parts of the city tomorrow," the Meteorological forecast said.
"The maximum and minimum temperatures are expected to hover around 45 and 29 degrees, respectively," the forecast added.
The scorching sun brought down the humidity in air which oscillated between 40 and 17 per cent.