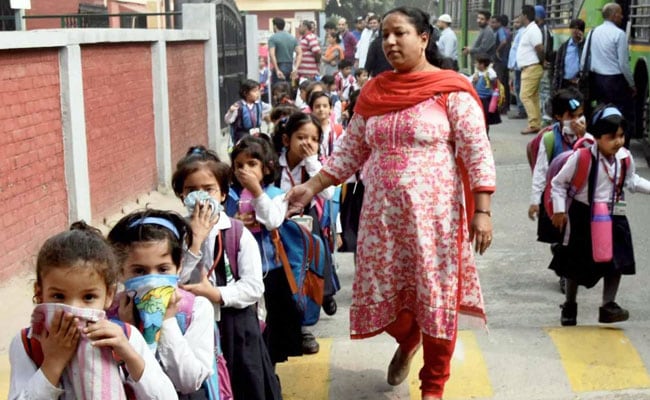 New Delhi:
Arvind Kejriwal, the Chief Minister of Delhi, called for the few days' holiday in schools as a choking blanket of smog covered the world's most polluted capital city today, impelling a top medical body to declare a "public health emergency".
Mr Kejriwal tweeted that he had asked his Education Minister Manish Sisodia to consider closing schools for a few days. "Every year, during this time of the year, Delhi becomes a gas chamber for almost a month," Mr Kejriwal said in tweets, calling for a solution.
The Indian Medical Association has called for an
annual half marathon
on November 19 to be cancelled to protect runners and volunteers from high levels of deadly particulate matter.
Considering high level of pollution, I have requested Sh Manish Sisodia, Education Minister, to consider closing schools for a few days

— Arvind Kejriwal (@ArvindKejriwal) November 7, 2017
Residents woke up to a thick brown haze this morning, eyes smarting and an irritation in the nose and throat.
The air quality index, which measures the concentration of poisonous particulate matter in the air, hit the "severe" level of 451 on a scale where the maximum reading is 500 and where anything above 100 is considered unhealthy by the Central Pollution Control Board.
In some parts of Delhi, the air quality was so poor that it was beyond the maximum level, according to the U.S. embassy's real-time air quality index.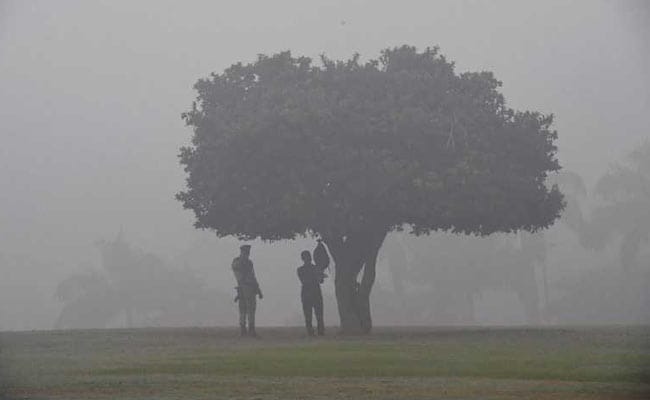 The embassy's website said that levels of the fine pollutants known as PM2.5 that are most harmful to health reached 703 -- well over double the threshold of 300 that is classed as hazardous. It stood at 999 for the RK Puram area, beyond which no readings are available.
That level is equal to smoking 50 cigarettes a day, Arvind Kumar, chairman for chest surgery at Sir Ganga Ram hospital, told Reuters.
Last November, about a million children were forced to stay home and queues formed outside shops selling face masks as Delhi struggled with its worst pollution for nearly 20 years.
Vehicle emissions and dust from construction sites were the factors blamed for that spike, besides firecrackers and farm burnings in north India.
(Except for the headline, this story has not been edited by NDTV staff and is published from a syndicated feed.)