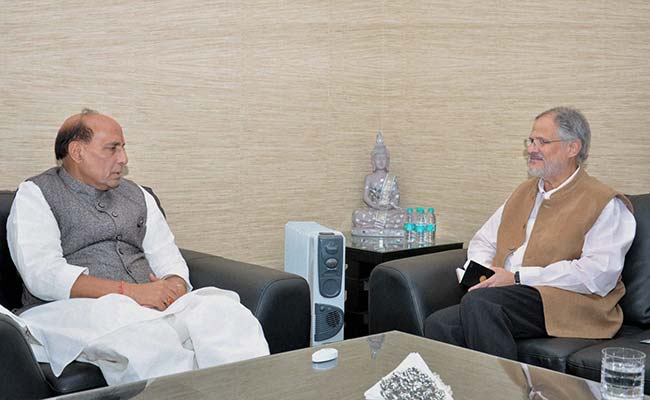 New Delhi:
With the municipal strike entering its eight day, Delhi Lieutenant Governor Najeeb Jung today met Union Home Minister Rajnath Singh at his residence in New Delhi and apprised him of the situation.
The meeting came two days after Mr Jung had advised the Arvind Kejriwal government to extend "conditional" loans to the civic bodies so they can pay the salaries of the agitating employees.
"In the meeting, the Lt Governor briefed the Union Home Minister about the situation arising out of the ongoing strike by the employees. He also apprised the minister of funds given by the Delhi government to municipal corporations," sources said.
Earlier in the day, Delhi Chief Minister Arvind Kejriwal attempted to end the municipal strike by offering a loan of Rs 551 crore to two BJP-ruled civic bodies to pay salaries to their employees who refused to relent and decided to continue the stir till a "permanent solution" to their problems was found.
Speaking from Bengaluru, where he is undergoing naturopathy treatment, Mr Kejriwal alleged that BJP was instigating the striking employees and trying to prepare grounds for imposition of central rule in the national capital.