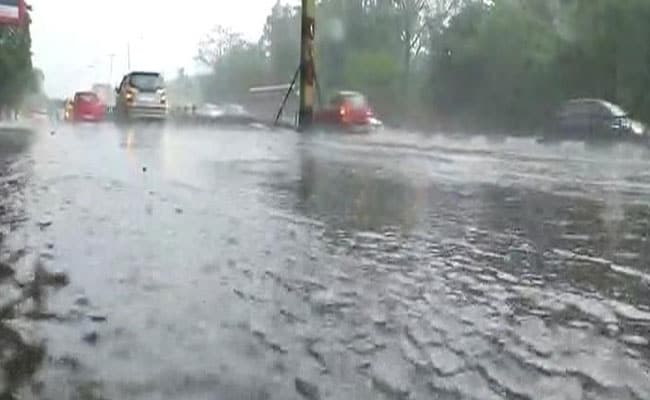 Highlights
Rain, thunderstorm alert today in Delhi, Greater Noida, Faridabad
Meerut, Hapur, Muzzafarnagar in western UP could also get thunderstorm
124 people died, over 300 injured in thunderstorms in 5 states last week
New Delhi:
Thunderstorm and heavy rain are likely in at least 13 states and two Union Territories tomorrow, the Union Home Ministry has warned. This morning, the ministry - quoting the weather department - had said that Delhi, its adjoining areas and parts of western Uttar Pradesh are likely to see thunderstorm and rain for about two hours. Last week,
the weather office had sounded a thunderstorm and rain alert in Delhi and neighbouring states for the next three days
.
The Home Ministry alert comes after 124 people died and over 300 were injured in the thunderstorms and lightning that hit five states last week.
Delhi, Greater Noida, Faridabad, Ballabhgarh, Khurja expected to get rains this Sunday. Parts of western Uttar Pradesh like Meerut, Hapur, Muzzafarnagar and Bijnor too will see thunderstorm with rain, according to the Met department.
Heavy rains are likely tomorrow at isolated places in Assam, Meghalaya, Nagaland, Manipur, Mizoram and Tripura, a Home Ministry official said today quoting an Indian Meteorological Department advisory.
Jammu and Kashmir, Uttarakhand, Himachal Pradesh, Punjab, Haryana, Chandigarh, Delhi and Western Uttar Pradesh could see thunderstorm with gusty winds tomorrow, according to the Met department. Western Rajasthan could see dust storm and thunderstorm.
Last Wednesday, thunderstorm and dust storm wreaked havoc in Uttar Pradesh and Rajasthan. The worst-hit areas were villages around Agra where 48 people died and
Rajasthan's Bharatpur which reported 19 deaths.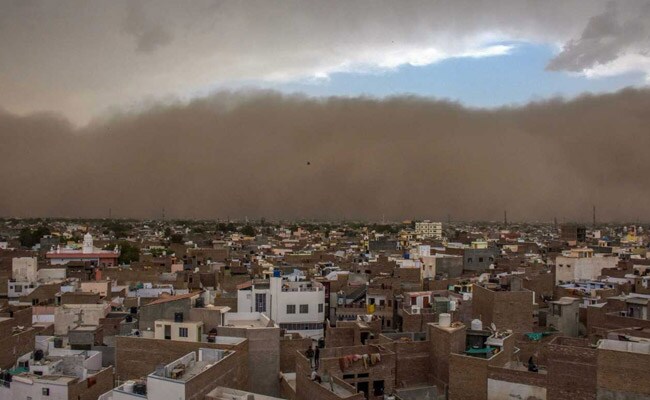 Uttar Pradesh Chief Minister Yogi Adityanath
, who cut short his election campaign in Karnataka, took an aerial survey over Agra and Kanpur yesterday, and visited the injured in hospital. Nearly 75 people were killed in the state.
Asked why the state officials hadn't taken similar steps when the dust storms ravaged parts of the state, he seemed to point a finger at the weather department.
"I will be looking into that matter. I have ordered a meeting on this matter.... Why didn't the weather department alert people on time," Yogi Adityanath told reporters yesterday.
(With inputs from PTI)