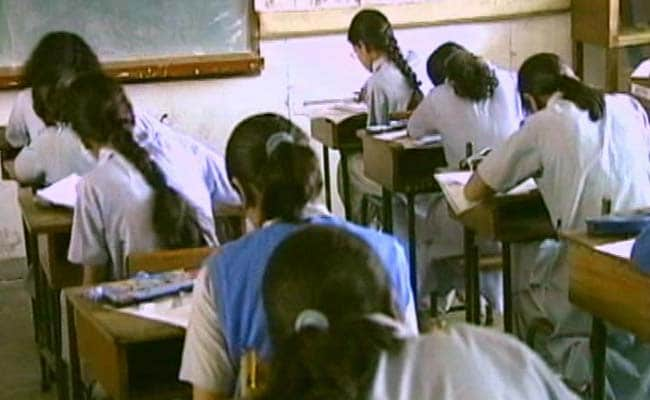 New Delhi:
Students upto class eight studying in Delhi government schools will get a relief from carrying heavy bags to schools as the government has decided to reduce the syllabus by 25 per cent from October onwards, Deputy Chief Minister Manish Sisodia said today.
The government is also planning to reduce the syllabus for classes IX- XII by 20 per cent from next year, he said.
Mr Sisodia, who is also the Education Minister made these announcements during a live phone-in-programme on "Education System on Delhi" on All India Radio on the occasion of Teacher's day.
"We have completed the preparation of 25 per cent reduction in the school syllabus upto class eight and the decision will be implemented by next month in all Delhi government schools. The Department of Education has been working on this plan and it has completed its consultations with educationists, experts, teachers and parents on this issue," he said
"The outdated and obsolete syllabus will be replaced by skill development, theatre, art, music and sports in the curriculum for classes 9-12. The Department of Education is working in this direction," the minister said.
Government is implementing the election promise it had made to the parents, teachers and students, he also said.
According to Mr Sisodia, the future of children cannot be allowed to be burdened by heavy school bags and though this issue is being discussed for long. Delhi Government has decided to reduce it through cut in school syllabus.
It was deliberated at length whether such a major decision should be taken midway during an academic year (upto class 8) and consensus emerged that since the decision is about reduction in the syllabus, it is the correct time to do it, he said.
"It has been felt that certain outdated topics which have no present day relevance are being done away with," Mr Sisodia said.
The government is of the view that for all round development of children their participation in the fields of sports, art and culture, literature, music and theatre needs to be encouraged and increased.
"Due to heavy workload of their school syllabus they are unable to get time for activities which are crucial for their all-round development," the minister said.
Recalling his last meeting with former President APJ Abdul Kalam, Mr Sisodia said the decision regarding reduction of syllabus in its schools was taken by Delhi Government after the same was suggested to him by Dr Kalam.
The former President had suggested that school students who pass class XII should be given two certificates - first on the student's educational qualification and second certificate should be about the skill development qualification of the student. This will help students in having better employment opportunities and will also help them in higher education," he said.