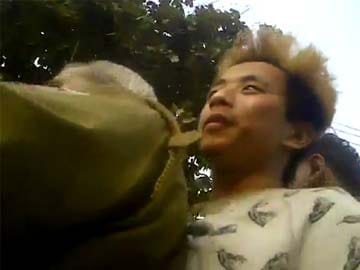 New Delhi:
Parents and close family members of Arunachal Pradesh youth Nido Tania, who died after alleged assault by a group of people in Delhi, today met UPA chief Sonia Gandhi and urged her to ensure a time-bound CBI probe and punishment to the guilty.
"We have requested the UPA chairperson to ensure that the CBI investigation should be completed in a time-bound manner and those responsible for the killing of Tania should be punished," the 19-year-old's mother Nido Marina told reporters after meeting Gandhi.
Home Minister Sushil Kumar Shinde had yesterday ordered a CBI probe into the death of the youth after allegedly being thrashed by a group of people in Lajpat Nagar in south Delhi.
"We have also requested Soniaji to do the needful to ensure security of people from the Northeast living in different parts of the country," Marina said.
19-year-old Nido, a BA first year student in a private university, had an altercation with some shopkeepers on January 29 after they made fun of his hairstyle, following which they allegedly beat him up. He died the next day.
Delhi Police yesterday told a court in Delhi that murder charges have been slapped against four persons in connection with the youth's death.