Highlights
Manoj Tiwari alleges, a group of 8-10 people attacked his home last night
Four people have been arrested; search is on for more suspects
Mr Tiwari said he would speak to the Home Ministry about the incident
New Delhi:
Delhi BJP chief Manoj Tiwari's house was ransacked late last night by men who have been caught on CCTV attacking an employee of the lawmaker. Mr Tiwari, a Lok Sabha member, was not at home at the time.
"It is a huge conspiracy and the police appear to be involved," he told reporters today.
Four people have been arrested and a search is on for more suspects. The police has described the incident as a road rage dispute, reported news agency ANI.
The lawmaker alleges that a group of eight-10 people attacked his home at 159, North Avenue, in one of the most protected zones in the heart of Delhi. He said the attackers barged into the house, searched his room and demanded to see him while assaulting his staff. A man in uniform, he alleges, was seen showing them around.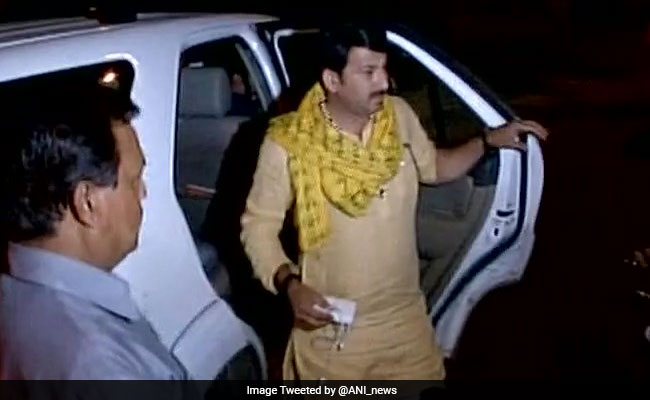 "What is happening in Delhi! 100 steps from a police station, goons enter a parliamentarian's house and create a ruckus for 25-30 minutes, beat my staff. How can anyone have the audacity!" the 46 year-old actor-turned-politician said.
"The way a policeman escorted them to the house shows that there is definitely a conspiracy behind this," he said, adding, "I called the DCP (Deputy Commission of Police) and they sent more policemen, who arrested the attackers."
The BJP lawmaker described the incident as the "biggest threat", adding that the guilty should not be spared.
He also said that he would speak to the Home Ministry about the incident.
Last week, the BJP - under the leadership of Manoj Tiwari - swept the civic polls in Delhi, retaining control over three municipal bodies.