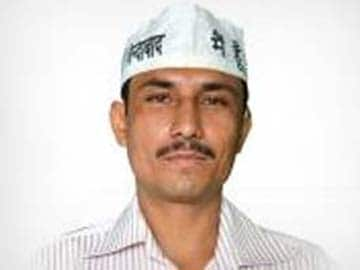 New Delhi:
Surender Singh, a former NSG commando and part of the team that fought the terrorists in Mumbai on 26 November, 2008, was on Sunday elected to the Delhi Assembly on the Aam Aadmi Party (AAP) ticket.
Surender Singh defeated Bharatiya Janata Party's (BJP) Karan Singh Tanwar in the Delhi Cantonment constituency. The Congress finished a poor third.
Surender Singh was injured in a grenade explosion during the terror attack on Mumbai by Pakistani terrorists in November 2008. He suffered hearing loss apart from being hit by several splinters.
The ex-commando was discharged from service after a medical board ruled him unfit for service.