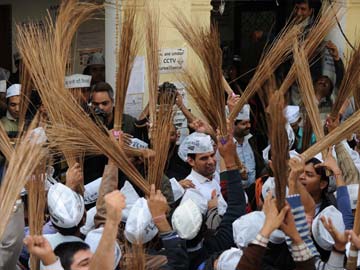 New Delhi:
The Delhi assembly got only three women legislators, all belonging to the Aam Aadmi Party (AAP), with the other 67 women candidates failing the electoral test.
In the last assembly too only three out of the 70 members were women, but all belonged to the Congress -- Chief Minister Sheila Dikshit, Kiran Walia, and Barkha Singh.
AAP candidate from the Mongolpuri constituency, Rakhi Birla, a former journalist with a private news channel, defeated Raj Kumar Chauhan, the PWD minister in the Sheila Dikshit government, by 10,585 votes.
Social activist, Veena Anand of AAP defeated BJP's Poornima Vidyarthi by 6,262 votes in the Patel Nagar constituency.
Bandana Kumari, the candidate for the Arvind Kejriwal-led party from Shalimar Bagh, trounced BJP's Ravinder Nath Bansal by 10,651 votes. Bandana has been fighting for the cause of poor women's rights and to help them prevent domestic violence.
This time, of the 70 women candidates, Congress and BJP fielded 11 women candidates, and the AAP nominated six.
According to electoral roll, a total of 1.19 crore people were eligible to vote, of which over 53 lakh were women and 66 lakh men.
In 2008 elections, a total of 57 women candidates were running for the election.