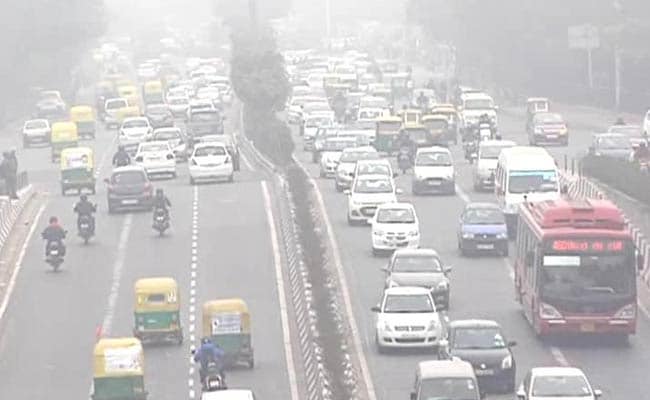 New Delhi:
Increasing the number of CNG buses, crackdown on polluting vehicles and industries and tree plantation drives are some of the many steps being taken to curb rising pollution in the national capital, the Delhi government said.
In a report on curbing pollution in the national capital submitted to the environment ministry, the Delhi government listed its steps to curb pollution.
Surveillance against adulteration of diesel and petrol had begun in the city while the process of issuing pollution check certificates to vehicles was being made stringent, it said.
"We are strengthening and expanding public transport and by the end of 2016, 1,380 semi-low floor buses, 500 mini buses, and 1,000 buses that will run on CNG under the cluster scheme will be introduced," the report said.
In addition, the pollution check certificate system is being made tamper proof.
In the first six months of 2015, a total of 33,554 motorists have been prosecuted for not carrying valid certificates.
Entry of overloaded commercial vehicles too is being curtailed.
"The transport department is contemplating a remote sensing based PUC checking on the lines of Kolkata and is in the process of developing online pollution checking module where the pollution would be checked on real time basis and will be captured on the sensor instantaneously," the report said.
To reduce industrial pollution, the Badarpur and Rajghat thermal power plants will soon install online monitoring system while the Timarpur Okhla plant has already installed it. The upcoming Ghazipur and Bawana plants will install the system before their commissioning.
The national capital has at present 20 stations to assess air quality. Setting up of at least 20 more in the national capital region has been recommended.
The department of forests has started the project of planting around 12 lakh saplings in the national capital by 2016.
Similar reports were submitted by Uttar Pradesh, Haryana and Rajasthan on steps taken to lower pollution in the national capital region.
Environment, Forests and Climate Change Minister Prakash Javadekar had three meetings with the environment ministers and senior officials of the four states between April and July.
A three month action plan and another for one year was formulated to tackle the four focus areas - agriculture, construction waste and demolition waste and vehicular pollution in the last meeting held on July 24.